Ghidarea Mamei Pamant si a Divinului Feminin
pentru fiecare Arhetip Feminin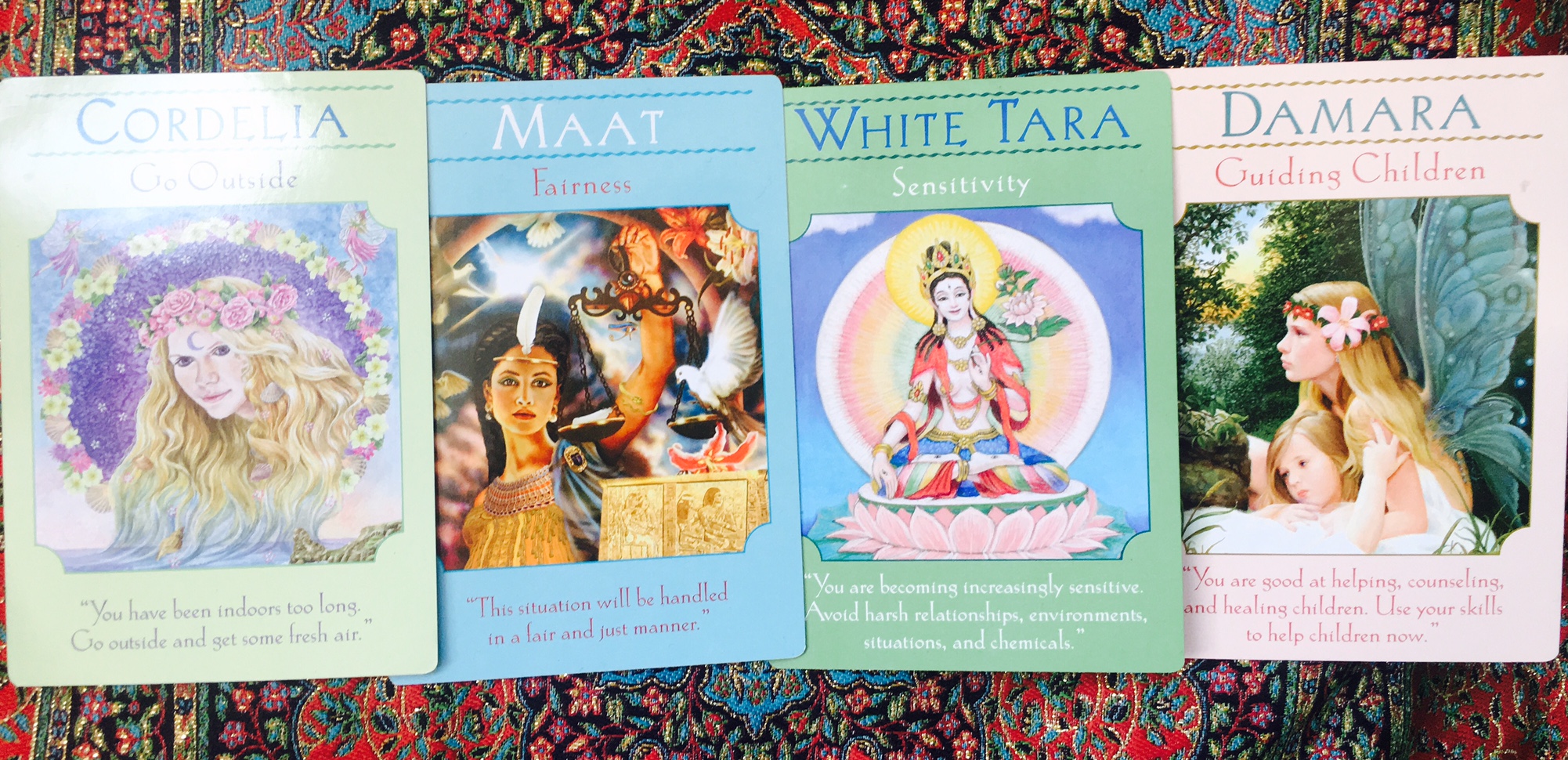 Aceasta etalare are menirea sa te sprijine in a identifica intentiile pentru ciclul urmator. Ne arata ce trebuie sa invatam pentru a ne cultiva si manifesta intentiile la urmatoarea Luna Plina.
Imbratiseaza-ti Natura Ciclica!
Aliniaza-te cu Ritmurile Mamei Pamant si Energiile Feminine se vor echilibra si in tine!
Follow the Flow!
Follow the Moon!
Follow the rhythms of Mother Earth!

Bine ai venit, draga Sora!
Sunt Marilu Romedea, Moon Sister, si imi doresc ca prin aceasta ghidare sa te sprijin sa te reconectezi la:
– energia Mamei Pamant;
– energia si fazele Lunii;
– energia Divinului Feminin;
– natura ta ciclica.
Cum poti folosi acesta Etalare:
• Iti identifici Arhetipul Predominant si citesti ghidarea saptamanii pentru acesta.
• Arhetipul predominant iti indica natura ta. Dar asta nu inseamna ca nu le contii si pe celelalte. Dimpotriva, ele sunt toate prezente, doar ca pe celelalte le manifesti mai putin.
• Fiecare Arhetip, Faza a Ciclului Menstrual sau Faza a Lunii, reprezinta un Ritm al Mamei Pamant si al Divinului Feminin. Sunt 4 ritmuri ale fortei creatoare, care sunt si in interiorul tau.
Arhetipurile feminine:
Arhetipul tau predominant este cel indicat de pozitia Lunii in harta natala.
Daca nu stii pozitia lunii in harta natala, poti afla aici
• Luna in semne de Apa – Pesti – Rac – Scorpion – Arhetipul Fecioarei – Faza foliculara
• Luna in semne de Pamant – Capricorn – Taur – Fecioara – Arhetipul Mamei – Faza ovulatorie
• Luna in semne de Foc – Berbec – Leu – Sagetator – Arhetipul Magicienei (Seducatoarea) – Faza secretorie (luteala)
• Luna in semne de Aer – Varsator – Gemeni – Balanta – Arhetipul Batranei (Inteleapta) – Faza menstruala.
Aceste arhetipuri coincid cu momentele importante (initierile) din viata unei femei. Multe dintre ele vin cu traume/blocaje transgenerationale. Dar acum, Mama Pamant este infuzata cu o noua energie a divinului feminin, care permite vindecarea, echilibrarea si integrarea acestor arhetipuri.
Suntem influentate de ritmurile anotimpurilor, de ritmurile Lunii si de ritmurile ciclului menstrual. Femeile care traiesc impreuna au menstruatia sincronizata (Moon Sisters) si ele sunt sincronizate si cu fazele Lunii, pentru ca magnetismul Lunii misca apele din pantecele lor. In mod normal, ele au Faza Menstruala sincronizata cu Luna Noua – Arhetipul Batranei si au ovulatia la Luna Plina – Arhetipul Mamei. Sunt unele femei care au ciclul menstrual invers. Au menstruatia la Luna Plina si ovulatia la Luna Noua.
Mesajele Corpului: Ai menstruatia sincronizata cu Luna Noua sau Luna Plina?
---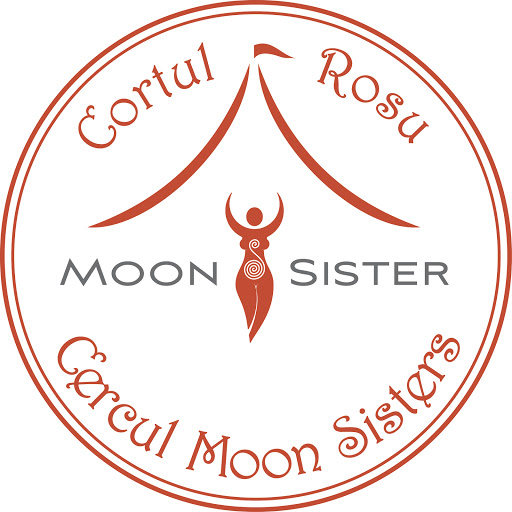 Surorile din Cercul #MoonSisters pot folosi etalarea si/sau in functie de:
• Faza Ciclului Menstrual: Pentru surorile care sunt in contact cu fazele ciclului menstrual, aceste ghidari pot fi de folos in faza in care se manifesta acel arhetip in ciclul menstrual;
• Faza Lunii a momentului: Unele surori au sincronizat ciclul menstrual cu fazele Lunii. Si cele care sunt la menopauza se pot ghida tot dupa fazele Lunii.
---
Ghidare pentru fiecare Arhetip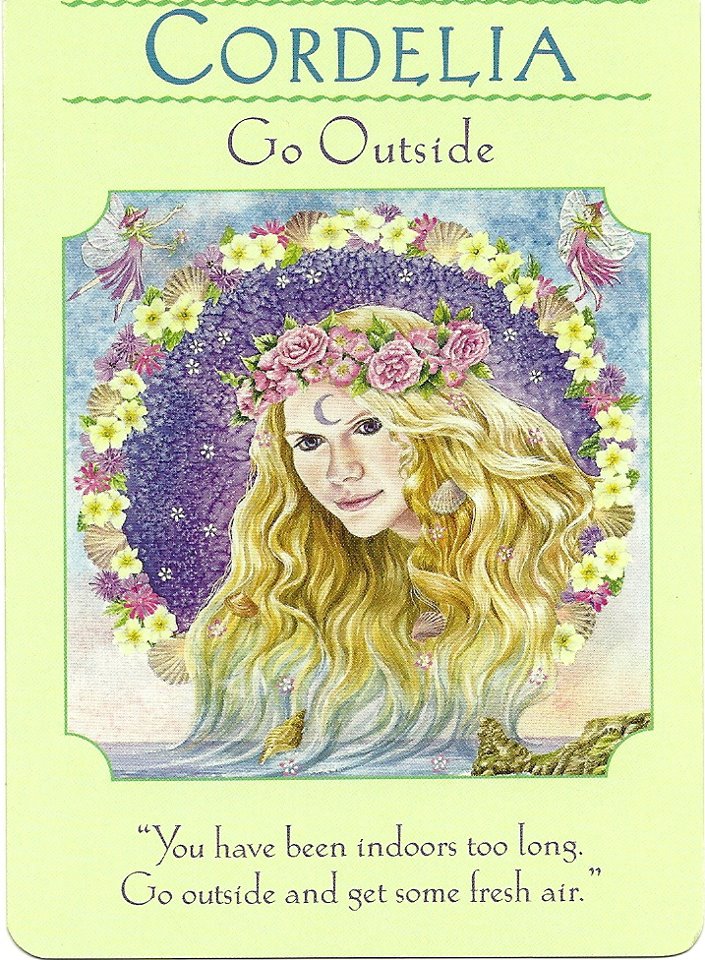 1. Arhetipul Batranei
Energie: Meditez la viitorul lumii!
Faza lunii: Luna Noua
Faza ciclului: menstruala
Zilele ciclului: 1-6
Elementul: Aer
Cordelia – Zana Celtica: Du-te afara!
Ai stat prea mult timp in casa.
Du-te afara si respira niste aer curat!
Poate pentru o perioada ai simtit sa te retragi in lumea ta sau poate ai ales sa continui hibernarea. Aceasta energie nu iti mai este de folos acum. Un nou ciclu a inceput si trebuie sa intri in ritm. Reincarca-ti spiritul iesind zilnic in natura, asa te vei incarca cu speranta de viitor. Inspira-te de la natura, observa cum dupa o iarna grea, a renascut. Incarca-te cu aceasta energie care te ajuta sa dai drumul la vechi. Recunoaste-ti nevoia de echilibru, de joaca si odihna.
Schimbarile apar doar daca le permiti sa vina spre tine!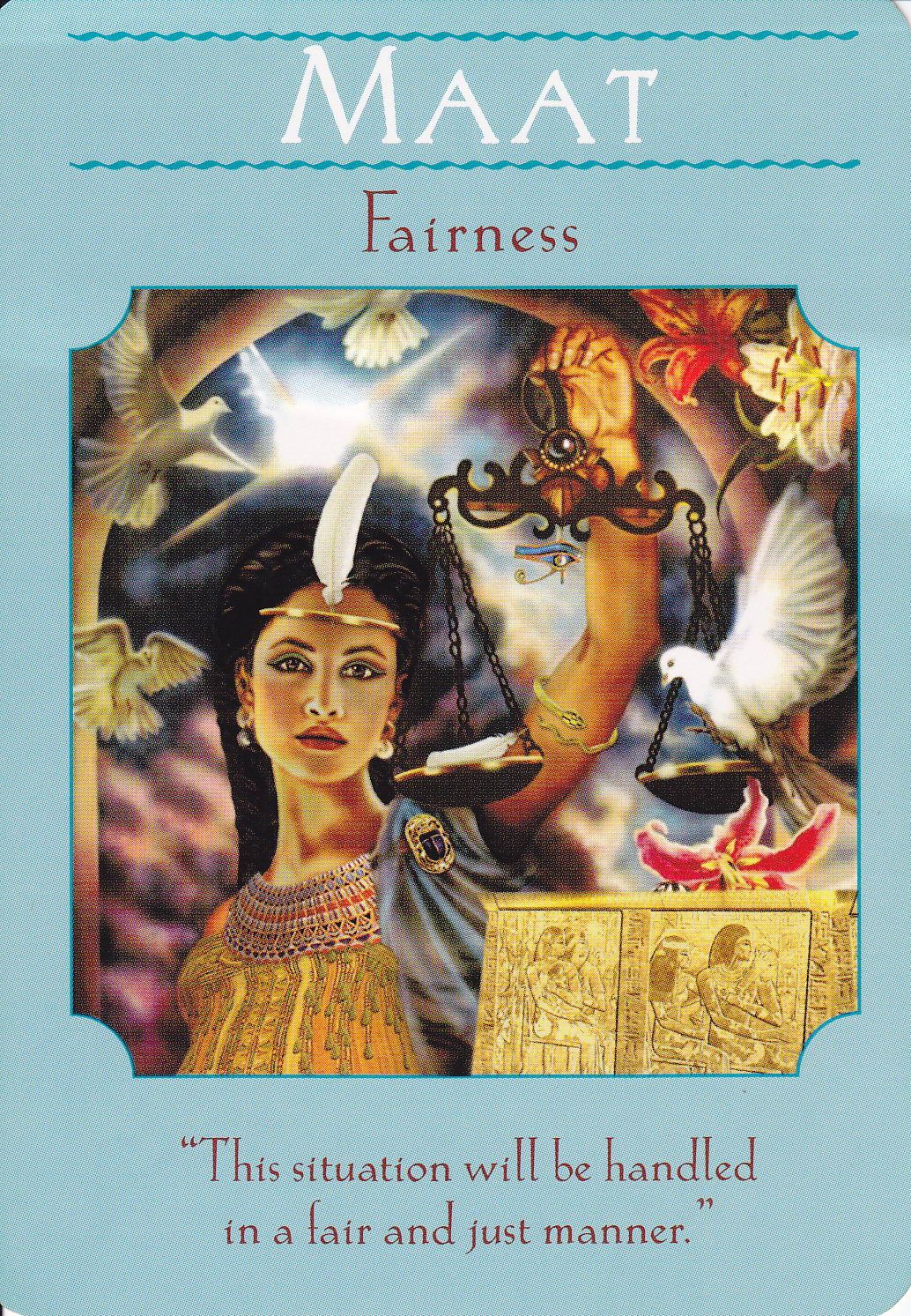 2. Arhetipul Fecioarei
Energie: Descopar lumea!
Faza lunii: Luna in Crestere
Faza ciclului: foliculara
Zilele ciclului: 7-13
Elementul: Apa

Maat – Zeita Egipteana a integritatii si dreptatii: Dreptate
Situatia in care te afli va fi tratata intr-un mod echitabil si corect.
Definitia dreptatii: cand toate partile implicate dau drumul la propriile conceptii si planuri in favoare binelui celui mai inalt al tuturor.  Asta implica increderea in intelepciunea intregului. Cand este vorba despre dispute, atacurile sunt bazate pe fricile ca nu o sa primesti ce ti se cuvine. Atacurile amplifica ranile si durerile care au cauzat disputa. In aceasta perioada esti sfatuita sa dai drumul la asteptarile legate de cum o sa se intample lucrurile. Muta-ti atentia pe buna desfasurare a lucurilor. Mentine o viziune pozitiva si lasa ca totul sa se intample intr-un mod armonios. Relaxeaza-te si ai incredere! Important este sa tii cont de nevoile tuturor. Elibereaza-te de rusine si vinovatie, pentru ca aceste emotii vor atrage atacuri care sa te pedepseasca.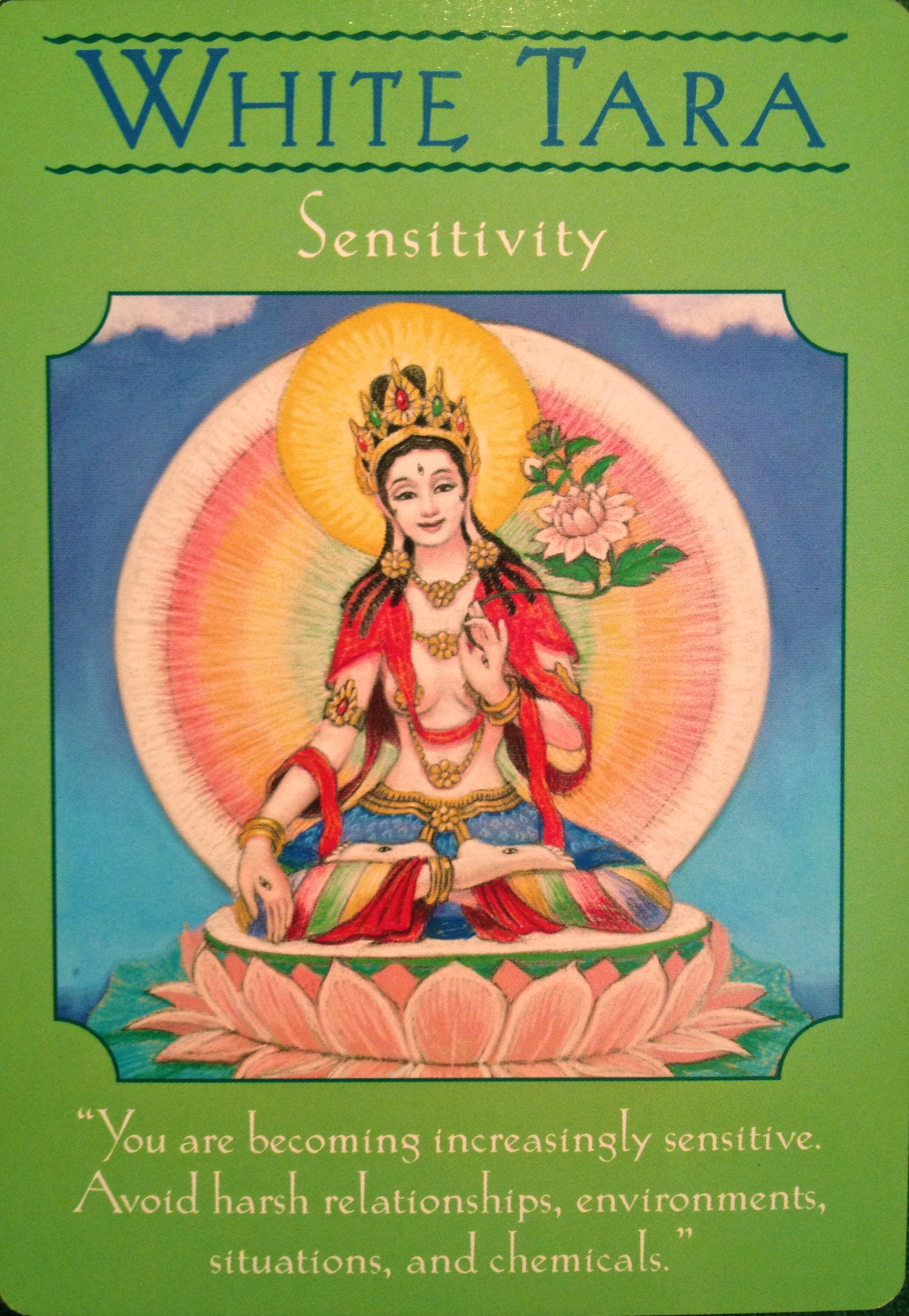 3. Arhetipul Mamei
Energie: Socializez cu lumea!
Faza lunii: Luna Plina
Faza ciclului: ovulatorie
Zilele ciclului: 14-20
Elementul: Pamant
White Tara – Mama Creator Hindusa: Sensibilitate
Devii din ce in ce mai sensibila!
Evita relatiile, mediile, situatiile si substantele chimice dure si intense.
Pe masura ce iti purifici lumea interioara, gandurie, actiunile si intentiile, este normal sa incepi sa cauti puritatea si in lumea exterioara. Acum esti pe calea ascensiunii care solicita o constientizare sporita. Un nou stadiu al constiintei vine si cu noi straturi de sensibilitatii la lucrurile impure si dure. Corpul tau este un instrument de incredere care masoara nivelului de toleranta. Fii prezenta la ce iti comunica corpul sa eviti. Asculta-te! Ai grija de corpul tau si el iti va fi un aliat de nadejde. Protejeaza-te de negativitate! Fa-ti timp pentru tine!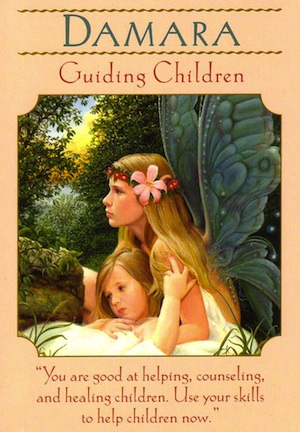 4. Arhetipul Magicienei (Seducatoarea)
Energie: Transform lumea!
Elementul: Foc
Faza ciclului: secretorie (luteala)
Zilele ciclului: 21 – sangerare
Faza lunii: Luna in Descrestere
Damara – Zana Celtica a Fertilitatii: Ghidarea copiilor
Esti buna in a ajuta, consilia si vindeca copii.
Foloseste-ti darurile sa ajuti copii.
Poti fi o fiinta blanda si o protectoare feroce in acelasi timp. Energia ta este indragita de copii. Le poti crea un spatiu sacru pentru evolutie care protejeaza inocenta si bucuria. Ii atragi pentru ca acea stare de constiinta care vede frumosul si isi pastreaza curiozitatea de explorator este si in tine. O sa-i atragi pe cei care au nevoie de tine sau poti atrage oameni mari care au nevoie sa-si vindece copilul interior. Daca copilul tau interior a uitat sa se joace si sa se bucure, iesi afara cu ceilalti copii si joaca-te. Adu-ti aminte de joc si bucurie, de prezenta si curiozitate! Aceasta carte mai poate purta mesajul ca urmeaza sa ramai insarcinata sau urmeaza sa "nasti" un proiect nou!
Sa avem o Luna Noua Binecuvantata!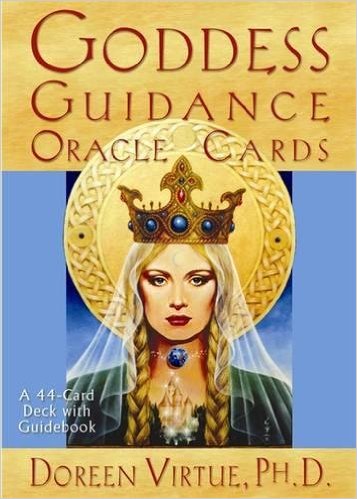 Citire intuitiva: Marilu Romedea
Cardurile folosite: Goddess Guidance Oracle Cards – Doreen Virtue
---
---
Ciclurile
Femeile exploreaza realitatea in cicluri, fiind conectate cu magentismul si fazele Lunii si cu anotimpurile Mamei Pamant. Iar barbatii exploreaza realitatea linear (constiinta care patrunde misterul), dar sunt si ei influentati de fazele lunii si de toate femeile din vietile lor.
Multe dintre noi, pana acum, am adoptat acest stil linear si este timpul sa ne intoarcem la ciclicitate. Intr-o luna de zile, trecem prin fiecare arhetip feminin, manifestand 4 ritmuri diferite ale energiei. Suntem mereu schimbatoare si a venit momentul sa acceptam si sa ne imbratisam natura ciclica! Poti folosi aceasta ghidare in functie de Fazele Lunii, in functie de Fazele Ciclului Menstrual sau in functie de Arhetipul Feminin Predominant.
Un Ciclu – 4 energii – 4 ritmuri
4 anotimpuri – reprezinta Arhetipurile Mamei Pamant:
Iarna – Arhetipul Batranei
Primavara – Arhetipul Fecioarei
Vara – Arhetipul Mamei
Toamna – Arhetipul Magicienei
4 faze ale Lunii – reprezinta Arhetipurile Divinului Feminin:
Luna Noua – Arhetipul Batranei
Luna in Crestere – Arhetipul Fecioarei
Luna Plina – Arhetipul Mamei
Luna in Descrestere – Arhetipul Magicienei
4 elemente – reprezinta Arhetipurile Feminine – Se identifica Arhetipului Predominant in Harta Natala (pozitia Lunii in momentul nasterii):
Aer – Arhetipul Batranei
Apa – Arhetipul Fecioarei
Pamant – Arhetipul Mamei
Foc – Arhetipul Magicienei
4 faze ale ciclului menstrual – Arhetipurile feminine pe care manifestam intr-o luna de zile:
Faza menstruala – Arhetipul Batranei
Faza foliculara – Arhetipul Fecioarei
Faza ovulatorie – Arhetipul Mamei
Faza secretorie (luteala) – Arhetipul Magicienei
---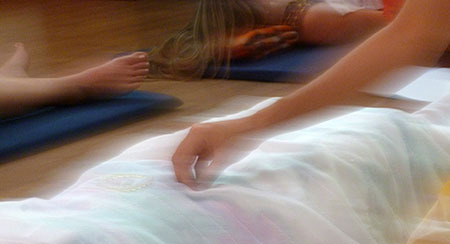 Sesiuni Individuale
In calitate de Moon Mother initiata de catre Miranda Grey, lucrez cu Energia Divinului Feminin si daca simti nevoia de un sprijin, te pot asista cu Pachetul Trezirea si Echilibrarea Energiei Feminine care contine: Terapia Vindecarea Pantecului (Womb Healing) si Acordajul la Divinul Feminin – Binecuvantarea Pantecului (Womb Blessing). Sau prin Codurile de Lumina ale Divinului Feminin si Mamei Pamant, care lucreaza direct in ADN + Harta Human Design. Programari la: marilu@moonsister.ro
---
Citeste si despre: