Etalarea Gaia este o ghidare saptamanala a Mamei Pamant si a Divinului Feminin
pentru fiecare Arhetip Feminin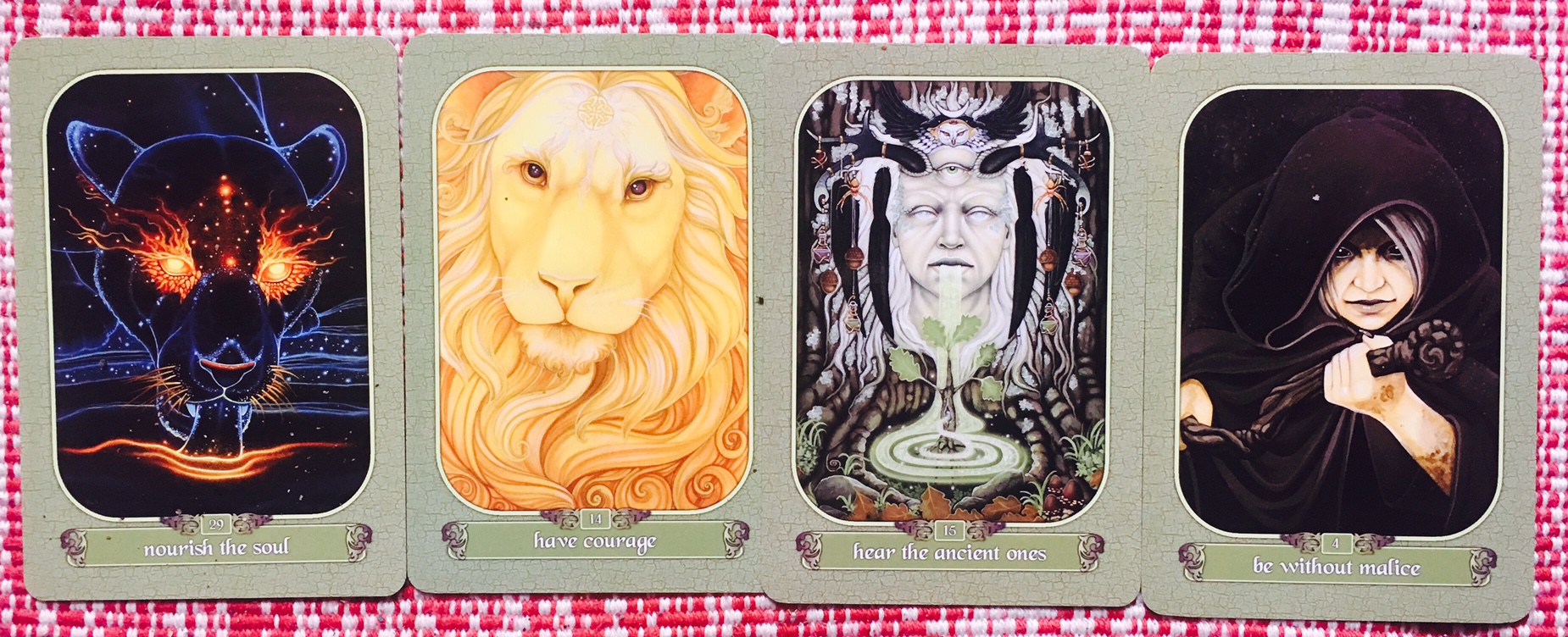 Imbratiseaza-ti Natura Ciclica!
Aliniaza-te cu Ritmurile Mamei Pamant si Energiile Feminine se vor echilibra si in tine!
Follow the Flow!
Follow the Moon!
Follow the rhythms of Mother Earth!

Bine ai venit, draga Sora!
Sunt Marilu Romedea, Moon Sister, si imi doresc ca prin aceasta ghidare sa te sprijin sa te reconectezi la:
– energia Mamei Pamant;
– energia si fazele Lunii;
– energia Divinului Feminin;
– natura ta ciclica.
Cum poti folosi acesta Etalare:
• Iti identifici Arhetipul Predominant si citesti ghidarea saptamanii pentru acesta.
• Arhetipul predominant iti indica natura ta. Dar asta nu inseamna ca nu le contii si pe celelalte. Dimpotriva, ele sunt toate prezente, doar ca pe celelalte le manifesti mai putin.
• Fiecare Arhetip, Faza a Ciclului Menstrual sau Faza a Lunii, reprezinta un Ritm al Mamei Pamant si al Divinului Feminin. Sunt 4 ritmuri ale fortei creatoare, care sunt si in interiorul tau.
Arhetipurile feminine:
Arhetipul tau predominant este cel indicat de pozitia Lunii in harta natala.
Daca nu stii pozitia lunii in harta natala, poti afla aici
• Luna in semne de Apa – Pesti – Rac – Scorpion – Arhetipul Fecioarei – Faza foliculara
• Luna in semne de Pamant – Capricorn – Taur – Fecioara – Arhetipul Mamei – Faza ovulatorie
• Luna in semne de Foc – Berbec – Leu – Sagetator – Arhetipul Magicienei (Seducatoarea) – Faza secretorie (luteala)
• Luna in semne de Aer – Varsator – Gemeni – Balanta – Arhetipul Batranei (Inteleapta) – Faza menstruala.
Aceste arhetipuri coincid cu momentele importante (initierile) din viata unei femei. Multe dintre ele vin cu traume/blocaje transgenerationale. Dar acum, Mama Pamant este infuzata cu o noua energie a divinului feminin, care permite vindecarea, echilibrarea si integrarea acestor arhetipuri.
Suntem influentate de ritmurile anotimpurilor, de ritmurile Lunii si de ritmurile ciclului menstrual. Femeile care traiesc impreuna au menstruatia sincronizata (Moon Sisters) si ele sunt sincronizate si cu fazele Lunii, pentru ca magnetismul Lunii misca apele din pantecele lor. In mod normal, ele au Faza Menstruala sincronizata cu Luna Noua – Arhetipul Batranei si au ovulatia la Luna Plina – Arhetipul Mamei. Sunt unele femei care au ciclul menstrual invers. Au menstruatia la Luna Plina si ovulatia la Luna Noua.
Mesajele Corpului: Ai menstruatia sincronizata cu Luna Noua sau Luna Plina?
---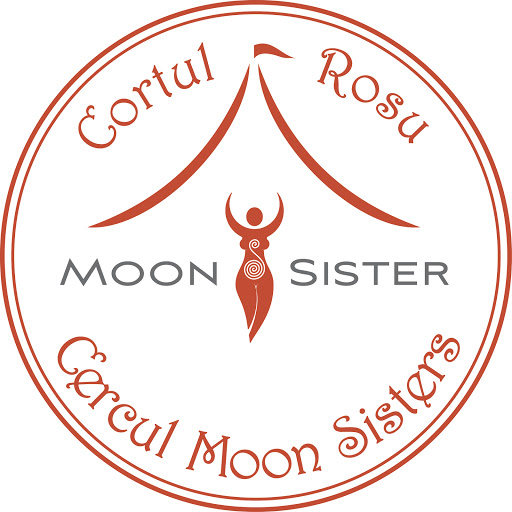 Surorile din Cercul #MoonSisters pot folosi etalarea si/sau in functie de:
• Faza Ciclului Menstrual: Pentru surorile care sunt in contact cu fazele ciclului menstrual, aceste ghidari pot fi de folos in faza in care se manifesta acel arhetip in ciclul menstrual;
• Faza Lunii a momentului: Unele surori au sincronizat ciclul menstrual cu fazele Lunii. Si cele care sunt la menopauza se pot ghida tot dupa fazele Lunii.
---
Ghidare pentru fiecare Arhetip
1. Arhetipul Batranei
Energie: Meditez la viitorul lumii!
Faza lunii: Luna Noua
Faza ciclului: menstruala
Zilele ciclului: 1-6
Elementul: Aer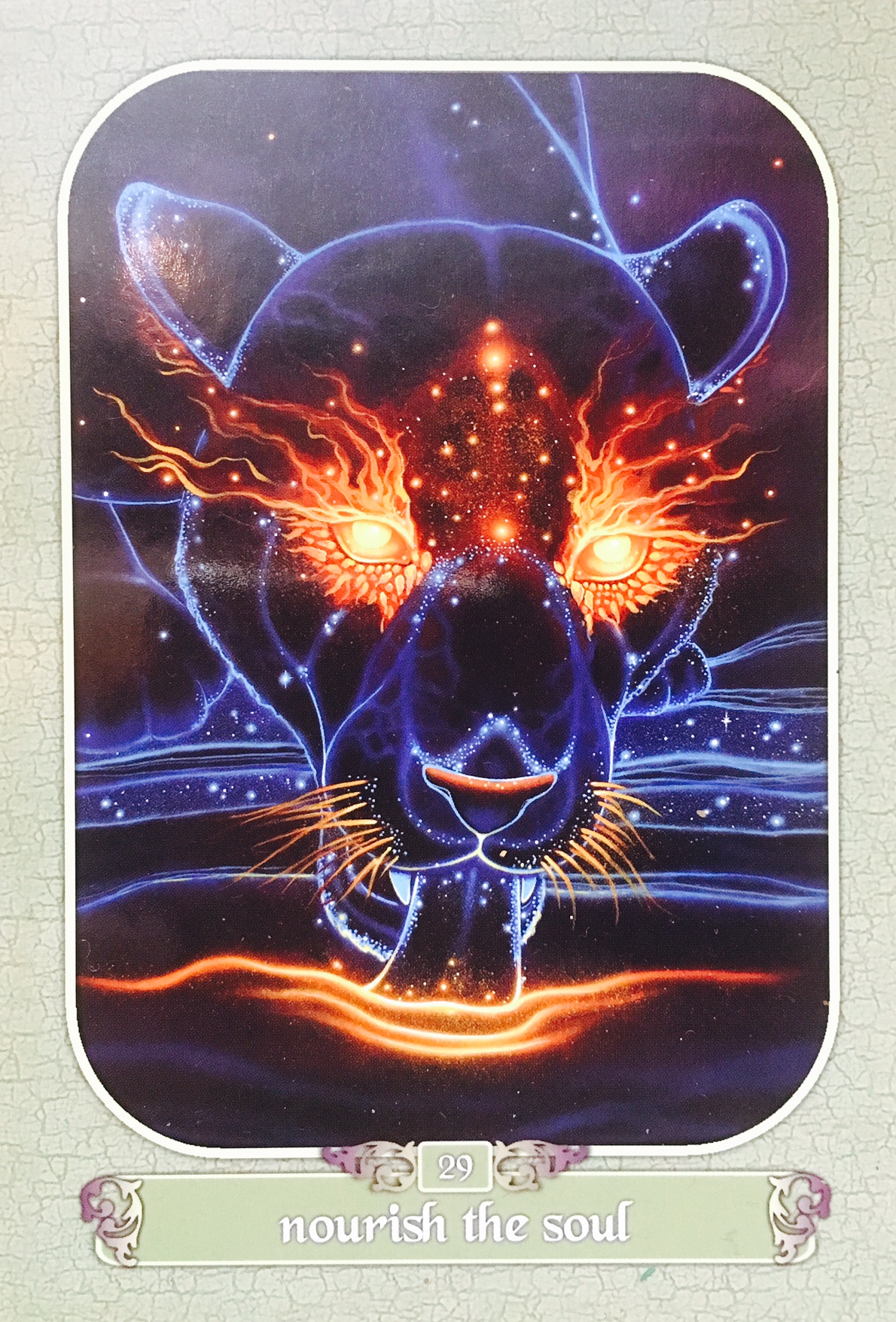 Tema saptamanii: Hraneste-ti sufletul!
Ar fi binevenit un ritual al apei, prin care iti potolesti setea sufletului. Roaga apa sa te purifice si sa te umple. Utilizeaza-ti simturile pentru a explora lumea, vezi, atinge, gusta, miroase, auzi si experimenteaza tot ce este in interiorul si in exteriorul tau. Calatoria ta prin viata este menita sa fie o experienta senzoriala. Viata ta este menita sa fie precum un curcubeu, plin de miscare si sunet. Nu este menita sa fie fara gust, doar alb si negru. Nu limita lucrurile, lasa-te surprinsa si de alte culori, iesi din zona de confort. Fii senzuala si deschisa spre experiente noi. Exploreaza-ti lumea interioara si cea exterioara in fiecare zi, si hraneste-ti sufletul cu fiecare moment.

2. Arhetipul Fecioarei
Energie: Descopar lumea!
Faza lunii: Luna in Crestere
Faza ciclului: foliculara
Zilele ciclului: 7-13
Elementul: Apa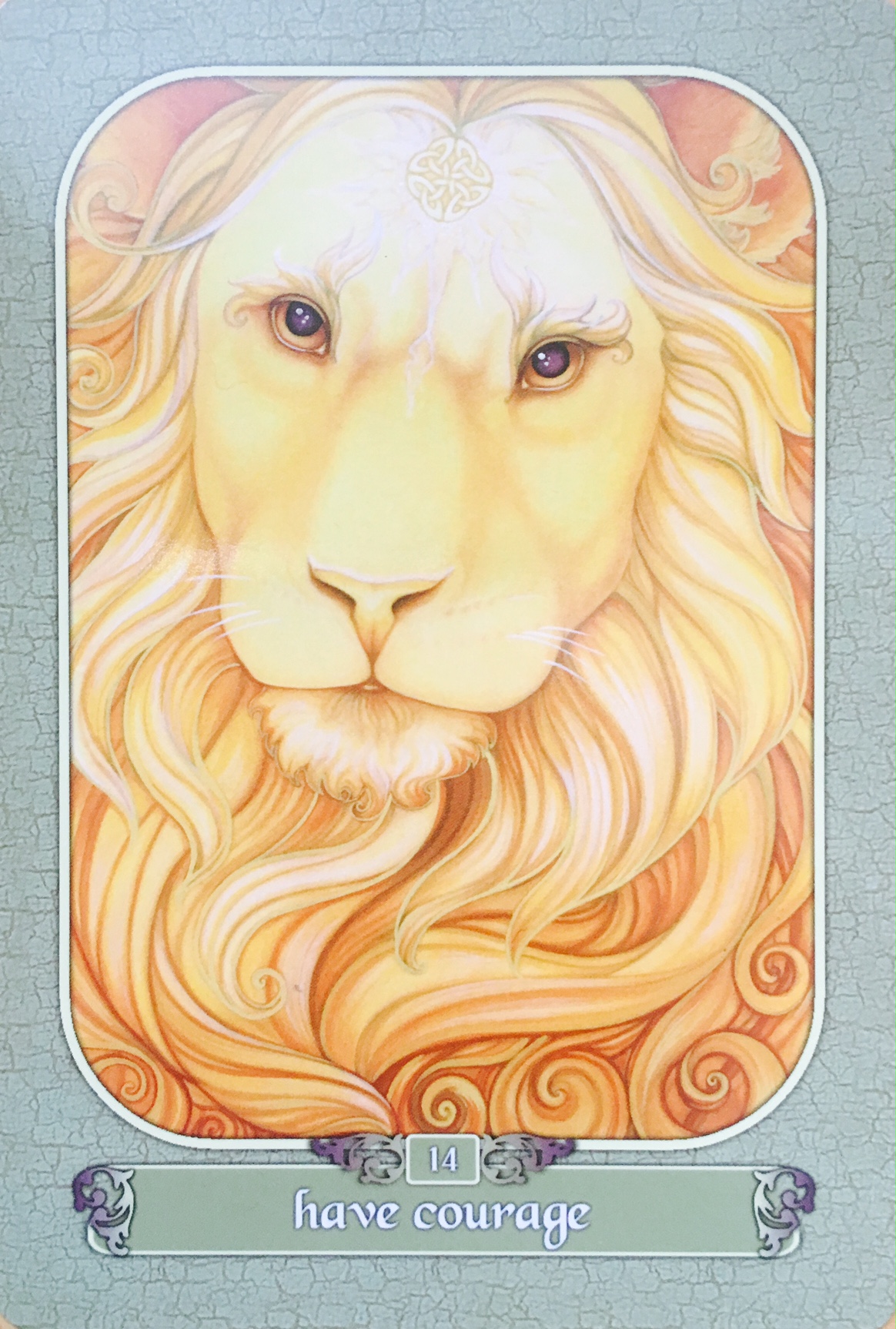 Tema saptamanii: Ai Curaj!
Sunt momente in care te simti mica, poate iti este frica si te simti singura in lume, dar nu esti singura. Esti vegheata, ghidata, protejata si pretuita de catre Mama Pamant si Marele Spirit. Stii ca ai in tine puterea de a depasi toate obstacolele aflate in calea ta, indiferent cat de descurajatoare sau mari pot parea. Ai curaj! Acum este timpul sa ai incredere in tine si sa crezi ca o sa le depasesti pe toate. Acum urmeaza Luna Plina, iti sugerez sa faci un Ritual prin care sa te eliberezi de tot ceea ce te impiedica sa stai in echilibru.
3. Arhetipul Mamei
Energie: Socializez cu lumea!
Faza lunii: Luna Plina
Faza ciclului: ovulatorie
Zilele ciclului: 14-20
Elementul: Pamant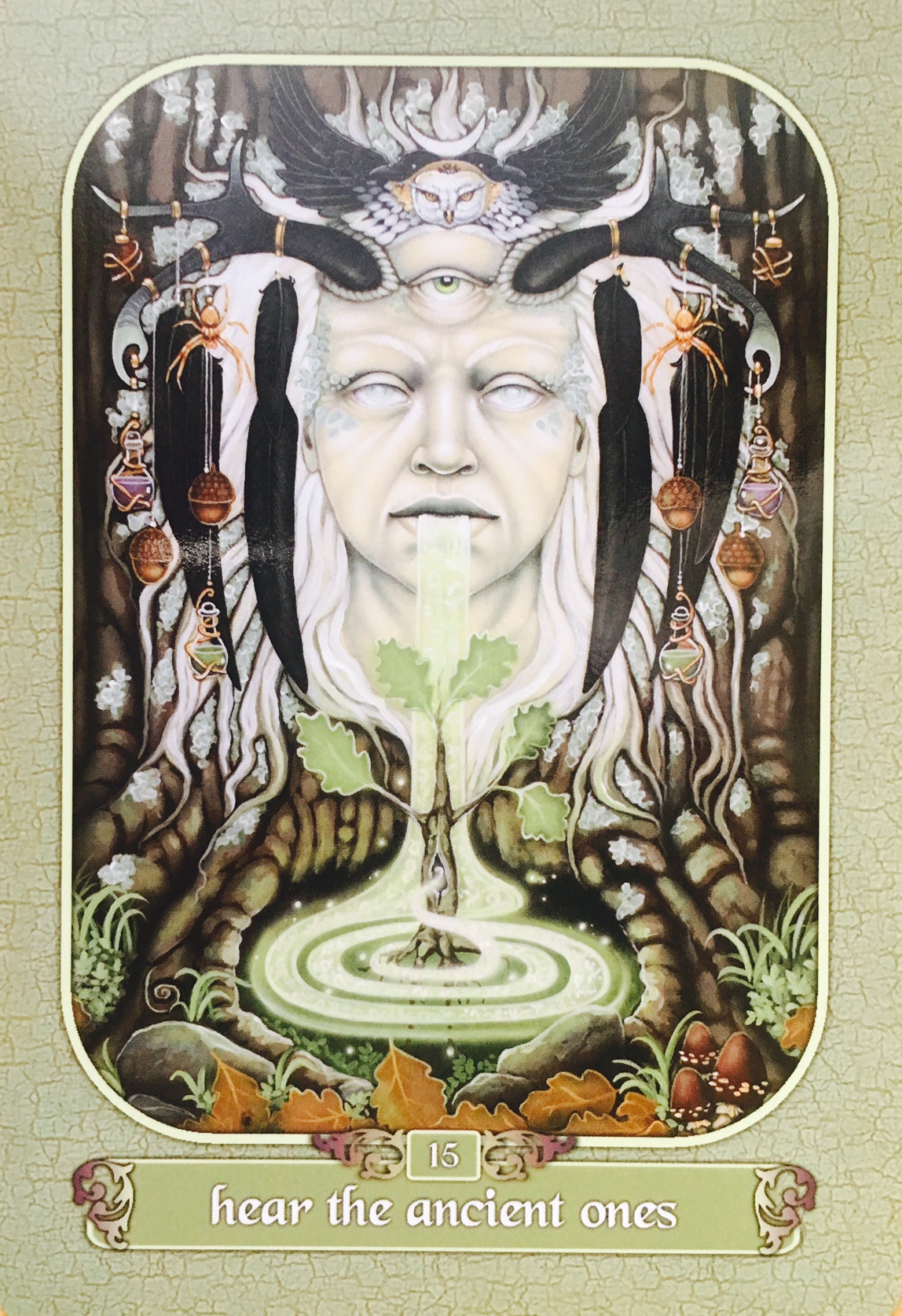 Tema saptamanii: Asculta ghidarea celor Antici!
Este un moment in care poti primi inspiratie de la stramosi, fiecare este vorba de cei din familia ta, din neamul romanesc sau cel planetar. Populatiile indigene ale lumii sunt cei care au trait in armonie cu Pamantul in nenumarate generatii. Printre acestia, se numara batrani a caror cunoastere si intelepciune ne poate invata despre relatia noastra cu natura, de a trai o viata de o constientizare empatica, pentru a intelege mai bine rolul nostru de Pastratori ai Pamantului. Ei ne pot invata intelepciunea de a ne lua doar ce avem nevoie, fara a risipi nimic, si de a onora toate sacrificiile facute, astfel incat sa traim si sa evoluam. Asculta intelepciunea celor Antici; invata din cunoasterea, iubirea si traditiile lor. Conecteaza-te cu ei printr-un Ritual, sau rugaciune, si cere-le ghidare pentru situatia cu care te confrunzi.
4. Arhetipul Magicienei (Seducatoarea)
Energie: Transform lumea!
Elementul: Foc
Faza ciclului: secretorie (luteala)
Zilele ciclului: 21 – sangerare
Faza lunii: Luna in Descrestere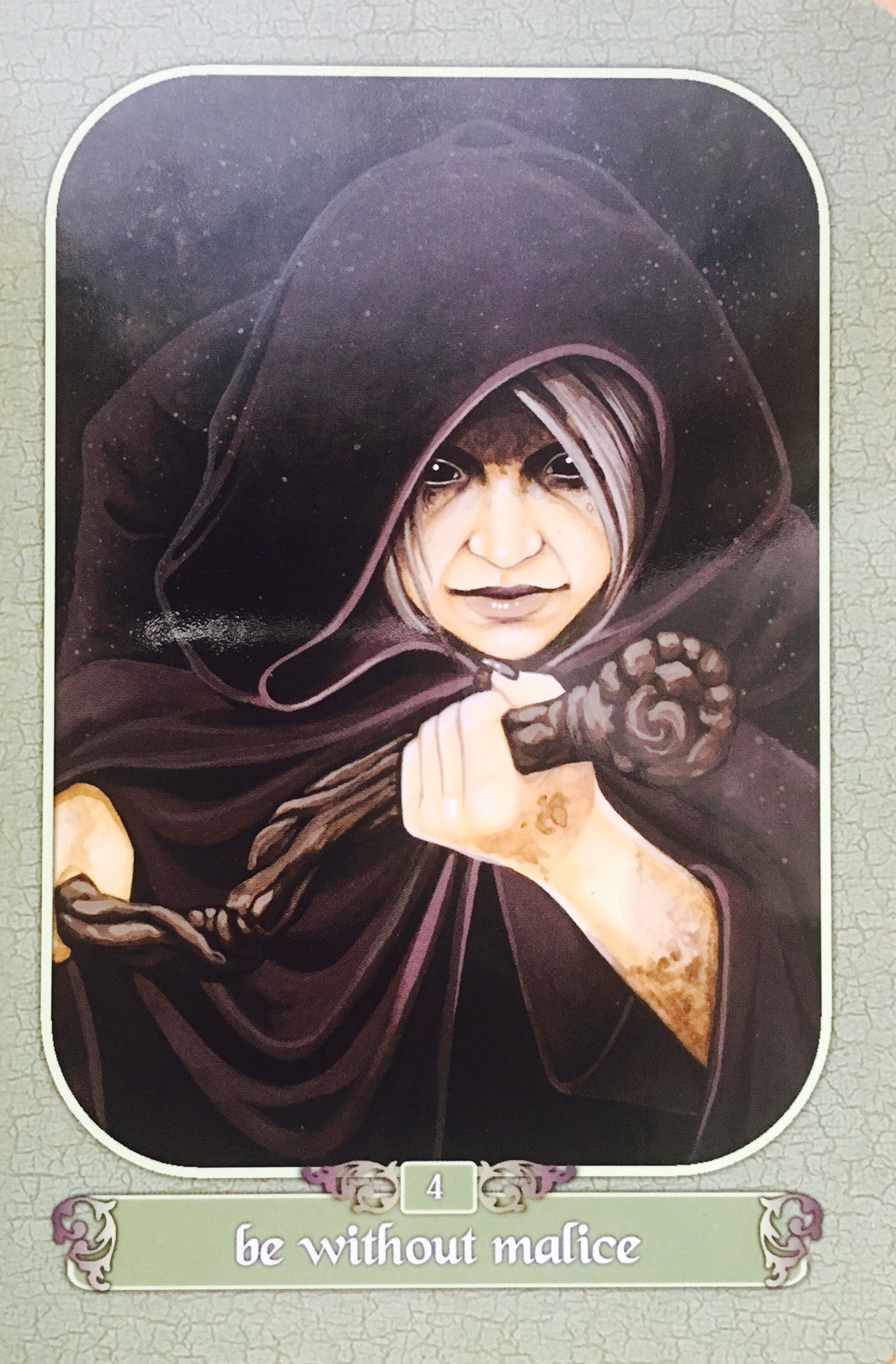 Tema saptamanii: Fii fara rautate!
Ai fost ranita, dezamagita si nerespectata de altii. Cineva poate te-a lasat balta sau te-a tradat. Este normal si natural sa experimentezi sentimente de furie, ranire sau dezamagire. Dar intotdeauna ai de ales modul in care raspunzi. Nu lasa ca durerea ta sa devina o sursa de infectie. Accept-o. Invata din ea si din experienta pe care ai avut-o, apoi da drumul la furie si dezamagire. Nu le permite sa inspire acte distructive nascute din rautate si ciuda. Iti recomand si tie sa practici Ritualul de Luna Plina, in care sa te eliberezi de aceste rani. O faci pentru tine, nu pentru ceilalti. Nu lasa aceste emotii sa-ti dicteze urmatoarele actiuni.
Sa avem o saptamana frumoasa!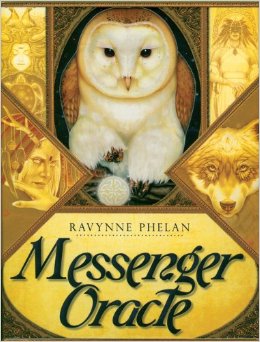 Citire intuitiva: Marilu Romedea
Cardurile folosite: Messenger Oracle – Ravynne Phelan
---
Invitatie in Cortul #MoonSisters – 11 Februarie – Eclipsa de Luna – Luna Plina in Leu
Ritual de Luna Plina
Eveniment Facebook

---
Ciclurile
Femeile exploreaza realitatea in cicluri, fiind conectate cu magentismul si fazele Lunii si cu anotimpurile Mamei Pamant. Iar barbatii exploreaza realitatea linear (constiinta care patrunde misterul), dar sunt si ei influentati de fazele lunii si de toate femeile din vietile lor.
Multe dintre noi, pana acum, am adoptat acest stil linear si este timpul sa ne intoarcem la ciclicitate. Intr-o luna de zile, trecem prin fiecare arhetip feminin, manifestand 4 ritmuri diferite ale energiei. Suntem mereu schimbatoare si a venit momentul sa acceptam si sa ne imbratisam natura ciclica! Poti folosi aceasta ghidare in functie de Fazele Lunii, in functie de Fazele Ciclului Menstrual sau in functie de Arhetipul Feminin Predominant.
Un Ciclu – 4 energii – 4 ritmuri
4 anotimpuri – reprezinta Arhetipurile Mamei Pamant:
Iarna – Arhetipul Batranei
Primavara – Arhetipul Fecioarei
Vara – Arhetipul Mamei
Toamna – Arhetipul Magicienei
4 faze ale Lunii – reprezinta Arhetipurile Divinului Feminin:
Luna Noua – Arhetipul Batranei
Luna in Crestere – Arhetipul Fecioarei
Luna Plina – Arhetipul Mamei
Luna in Descrestere – Arhetipul Magicienei
4 elemente – reprezinta Arhetipurile Feminine – Se identifica Arhetipului Predominant in Harta Natala (pozitia Lunii in momentul nasterii):
Aer – Arhetipul Batranei
Apa – Arhetipul Fecioarei
Pamant – Arhetipul Mamei
Foc – Arhetipul Magicienei
4 faze ale ciclului menstrual – Arhetipurile feminine pe care manifestam intr-o luna de zile:
Faza menstruala – Arhetipul Batranei
Faza foliculara – Arhetipul Fecioarei
Faza ovulatorie – Arhetipul Mamei
Faza secretorie (luteala) – Arhetipul Magicienei
---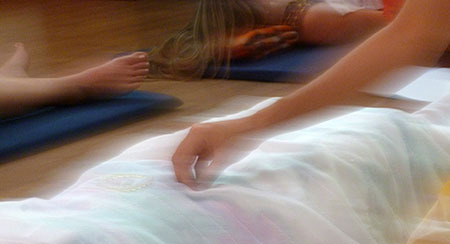 Sesiuni Individuale
In calitate de Moon Mother initiata de catre Miranda Grey, lucrez cu Energia Divinului Feminin si daca simti nevoia de un sprijin, te pot asista cu Pachetul Trezirea si Echilibrarea Energiei Feminine care contine: Terapia Vindecarea Pantecului (Womb Healing) si Acordajul la Divinul Feminin – Binecuvantarea Pantecului (Womb Blessing). Sau prin Codurile de Lumina ale Divinului Feminin si Mamei Pamant, care lucreaza direct in ADN + Harta Human Design. Programari la: marilu@moonsister.ro
---
Citeste si despre: