Etalarea Gaia este o ghidare saptamanala a Mamei Pamant si a Divinului Feminin
pentru fiecare Arhetip Feminin

Imbratiseaza-ti Natura Ciclica!
Aliniaza-te cu Ritmurile Mamei Pamant si Energiile Feminine se vor echilibra si in tine!
Follow the Flow!
Follow the Moon!
Follow the rhythms of Mother Earth!

Bine ai venit, draga Sora!
Sunt Marilu Romedea, Moon Sister, si imi doresc ca prin aceasta ghidare sa te sprijin sa te reconectezi la:
– energia Mamei Pamant;
– energia si fazele Lunii;
– energia Divinului Feminin;
– natura ta ciclica.
Cum poti folosi acesta Etalare:
• Iti identifici Arhetipul Predominant si citesti ghidarea saptamanii pentru acesta.
• Arhetipul predominant iti indica natura ta. Dar asta nu inseamna ca nu le contii si pe celelalte. Dimpotriva, ele sunt toate prezente, doar ca pe celelalte le manifesti mai putin.
• Fiecare Arhetip, Faza a Ciclului Menstrual sau Faza a Lunii, reprezinta un Ritm al Mamei Pamant si al Divinului Feminin. Sunt 4 ritmuri ale fortei creatoare, care sunt si in interiorul tau.
Arhetipurile feminine:
Arhetipul tau predominant este cel indicat de pozitia Lunii in harta natala.
Daca nu stii pozitia lunii in harta natala, poti afla aici
• Luna in semne de Apa – Pesti – Rac – Scorpion – Arhetipul Fecioarei – Faza foliculara
• Luna in semne de Pamant – Capricorn – Taur – Fecioara – Arhetipul Mamei – Faza ovulatorie
• Luna in semne de Foc – Berbec – Leu – Sagetator – Arhetipul Magicienei (Seducatoarea) – Faza secretorie (luteala)
• Luna in semne de Aer – Varsator – Gemeni – Balanta – Arhetipul Batranei (Inteleapta) – Faza menstruala.
Aceste arhetipuri coincid cu momentele importante (initierile) din viata unei femei. Multe dintre ele vin cu traume/blocaje transgenerationale. Dar acum, Mama Pamant este infuzata cu o noua energie a divinului feminin, care permite vindecarea, echilibrarea si integrarea acestor arhetipuri.
Suntem influentate de ritmurile anotimpurilor, de ritmurile Lunii si de ritmurile ciclului menstrual. Femeile care traiesc impreuna au menstruatia sincronizata (Moon Sisters) si ele sunt sincronizate si cu fazele Lunii, pentru ca magnetismul Lunii misca apele din pantecele lor. In mod normal, ele au Faza Menstruala sincronizata cu Luna Noua – Arhetipul Batranei si au ovulatia la Luna Plina – Arhetipul Mamei. Sunt unele femei care au ciclul menstrual invers. Au menstruatia la Luna Plina si ovulatia la Luna Noua.
Mesajele Corpului: Ai menstruatia sincronizata cu Luna Noua sau Luna Plina?
---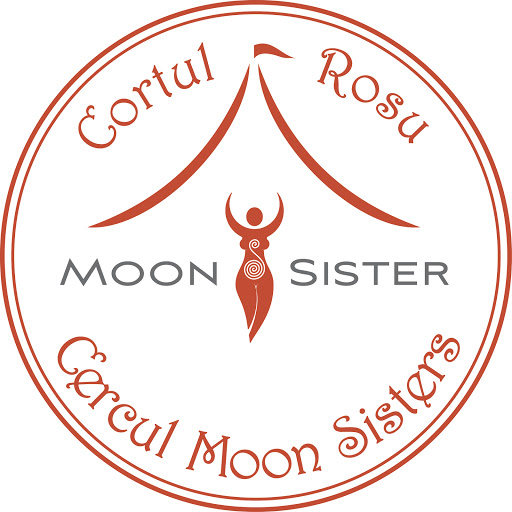 Surorile din Cercul #MoonSisters pot folosi etalarea si/sau in functie de:
• Faza Ciclului Menstrual: Pentru surorile care sunt in contact cu fazele ciclului menstrual, aceste ghidari pot fi de folos in faza in care se manifesta acel arhetip in ciclul menstrual;
• Faza Lunii a momentului: Unele surori au sincronizat ciclul menstrual cu fazele Lunii. Si cele care sunt la menopauza se pot ghida tot dupa fazele Lunii.
---
Ghidare pentru fiecare Arhetip
1. Arhetipul Batranei
Energie: Meditez la viitorul lumii!
Faza lunii: Luna Noua
Faza ciclului: menstruala
Zilele ciclului: 1-6
Elementul: Aer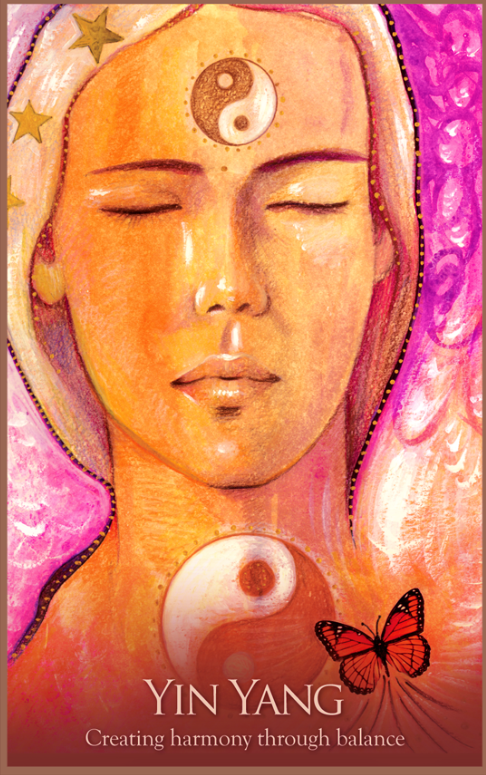 Tema lunii pentru tine: Yin Yang – Crearea armoniei prin echilibru.
In prezent, exista o lipsa de armonie  in unele zone din viata ta din cauza refuzului de a accepta anumite aspecte ale personalitatii tale. Nu este nimic neinregula cu tine. Fiecare trasatura sau calitate pe care o ai, serveste un scop util. Mai mult decat atat, orice trasatura sau calitate pe care crezi ca iti lipseste, de fapt le ai. Intocmeste o lista cu toate lucrurile care nu iti plac la tine. Apoi gandeste-te in ce moduri iti sunt tie si celorlalti de folos. In continuare fa o lista cu toate lucrurile care iti plac la tine. Este firesc sa credem ca aceste calitati pozitive sunt de folos atat tie cat si celorlalti, cu toate acestea, pentru fiecare calitate pozitiva exista, de asemenea, si una negativa. Acest proces dureaza un pic de timp si necesita sa ai inima si mintea deschise. Este cu siguranta un exercitiu util, in cele din urma, vei vedea, speram, ca nimic nu este de fapt bun sau rau. Fiecare aspect iti serveste atat tie cat si celorlalti. Asumandu-ti, acceptand si iubind ceea ce este, fara a dori sa schimbi ceva, te va conduce spre o viata mai sanatoasa si mai armonioasa.

Afirmatii utile:
– Ma plac si ma accept asa cum sunt.
– Nu este nimic de a schimbat, sunt numai iubire.
– Fiecare aspect imi serveste atat mie cat si celorlalti.
– Creez sanatate, bunastare si armonie iubind ceea ce este.
– Tot ceea ce accept si iubesc, se transforma intr-o iubire mai mare.
---
2. Arhetipul Fecioarei
Energie: Descopar lumea!
Faza lunii: Luna in Crestere
Faza ciclului: foliculara
Zilele ciclului: 7-13
Elementul: Apa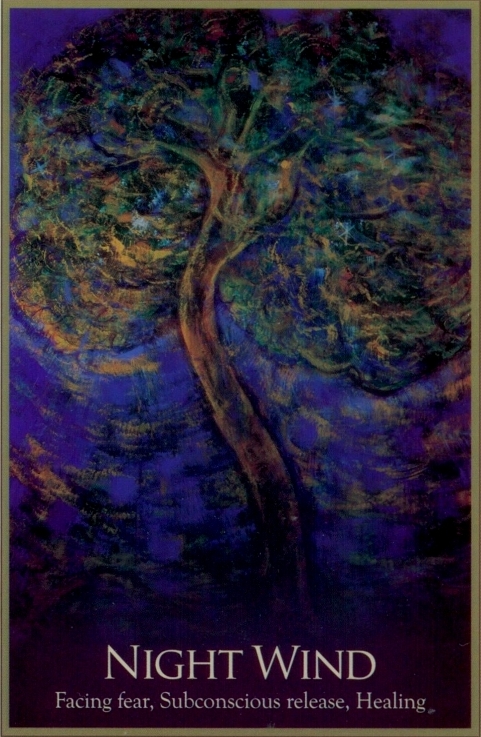 Tema lunii pentru tine: Vantul Noptii – Infruntarea Fricii, Vindecare, Descarcari ale Subconstientului.

Acest card se refera la problemele legate de somn, vise intense sau cosmaruri. Ceva te tulbura, si totusi nu recunosti  in mod deschis acest lucru, ori fata de tine ori fata de ceilalti. Aceasta problema nerezolvata, ti-a creat frica si anxietate. Din cauza asta, mintea subconstienta proceseaza problema in timp ce dormi, frica iese la suprafata in timpul viselor din nou si din nou, in diferite forme si infatisari. Acesta este modul in mintea ta subconstienta se ocupa de problema si te forteaza sa te confrunti cu frica. La un anumit nivel este de ajutor; cu toate acestea, singura modalitate ca aceasta problema sa fie rezolvata, este sa-ti confrunzi  in mod constient frica. In primul rand, recunoaste-ti cu adevarat  frica. Exprim-o in detaliu scriind.  Apoi vorbeste despre asta cu cineva de incredere. Acest proces necesita curaj, dar merita. Recunoscand si exprimand frica, este un prim pas major catre vindecarea acestei probleme. Vei constata ca toate se vor rezolva in curand.
Afirmatii utile:
– Imi impartasesc temerile si preocuparile cu cei in care am incredere.
– Nu exista nimic de care sa ma tem, totul este iubire.
– Toate se vor rezolva in curand.
– Sunt in siguranta – sunt iubita.
– Imi infrunt frica si simt cum se dizolva intr-un ocean de iubire.
---
3. Arhetipul Mamei
Energie: Socializez cu lumea!
Faza lunii: Luna Plina
Faza ciclului: ovulatorie
Zilele ciclului: 14-20
Elementul: Pamant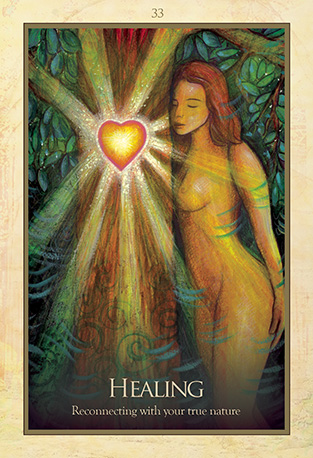 Tema lunii pentru tine: Vindecarea – Reconectarea cu adevarata ta natura.
Femeia din imagine a calatorit departe, cautand fericirea pe care din pacate nu a gasit-o. Confuza si obosita, se preda si se retrage in sanctuarul interiorului sau, intr-un spatiu de lumina in care descopera pacea interioara. Descopera si se reconecteaza cu adevarata sa natura, prin a da drumul la tot ce este superficial in viata sa. Reflecteaza asupra trecutului si acum poate sa vada ce este adevarat si ce este fals, ce este real si ce este iluzie. In linistea din inima ei aude o soapta, un mesaj al iubirii. Inima ei este fericita pentru intoarcerea acasa. In ultimele luni te-ai indepartat de pe calea ta. Incet-incet, ai uitat ce este important pentru tine. Fara sa iti dai seama, ai pierdut contactul cu cine esti tu cu adevarat. A sosit momentul sa te reconectezi si sa-ti redescoperi adevarata esenta si copilul interior. Opreste-te din a cauta in exteriorul tau. Uita-te inauntru si o sa redescoperi magia si frumosul.
Afirmatii utile:
– Sanctuarul meu este un spatiu al luminii, situat in interiorul inimii mele.
– In interiorul meu imi gasesc pacea si multumirea.
– Inima mea imi reveleaza adevarul.
– Inima mea reflecta cine sunt eu cu adevarat.
– Inima mea ma ghideaza.
---
4. Arhetipul Magicienei (Seducatoarea)
Energie: Transform lumea!
Elementul: Foc
Faza ciclului: secretorie (luteala)
Zilele ciclului: 21 – sangerare
Faza lunii: Luna in Descrestere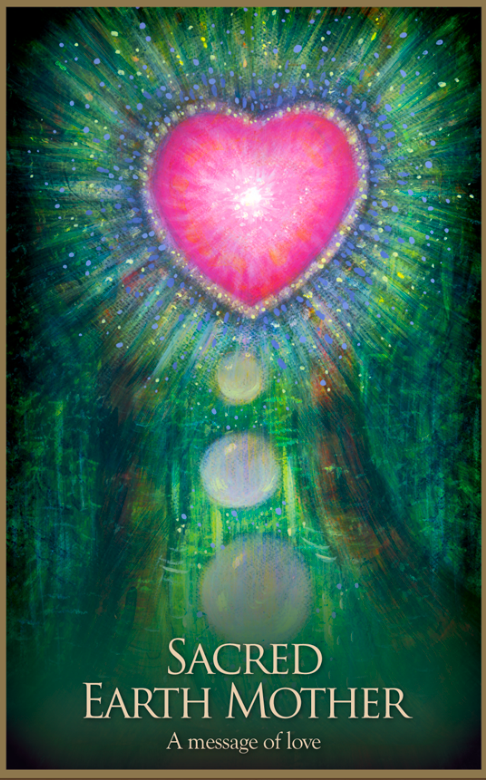 Tema lunii pentru tine: Mama Pamant Sacra – Un mesaj de iubire.
Calatorim pe coridoarele infinite ale mintii noastre pana intr-o zi cand vom gasi o cale care ne duce spre inima noastra. Cine esti cu adevarat nu are nimic de-a face cu personalitatea,  realizarile, succesele sau esecurie tale. "Tu", cea care crezi ca esti, esti de fapt o actrita jucand un rol pe care sufletul l-a ales. Esenta ta este "suflet" – "lumină", fara inceput sau sfarsit. Esti o scanteie eterna de creativitate pura, un potential nelimitat, care tanjeste sa fie exprimat si indeplinit. Potentialul tau este destinul tau, iti asteapta chemarea. Ai incredere in inima ta si aplica iubirea si intelepciunea ei in tot ceea ce faci. In acest fel, tot ceea ce creezi sau faci o sa fie adevarata expresie a sufletului tau. Numai prin exprimarea propriului adevar, poti sa creezi lucruri de valoare care vor rezista in timp. Stai in propriul adevar!

Afirmatii utile:
– In esenta mea sunt lumina.
– In esenta mea sunt suflet.
– Sunt potentialul creative pur.
– Sunt ghidata de inima mea.
– Aplic iubire si intelepciune  in tot ce spun si fac.
---
Arhetipurile Mamei Pamant si a Divinul Feminin active acum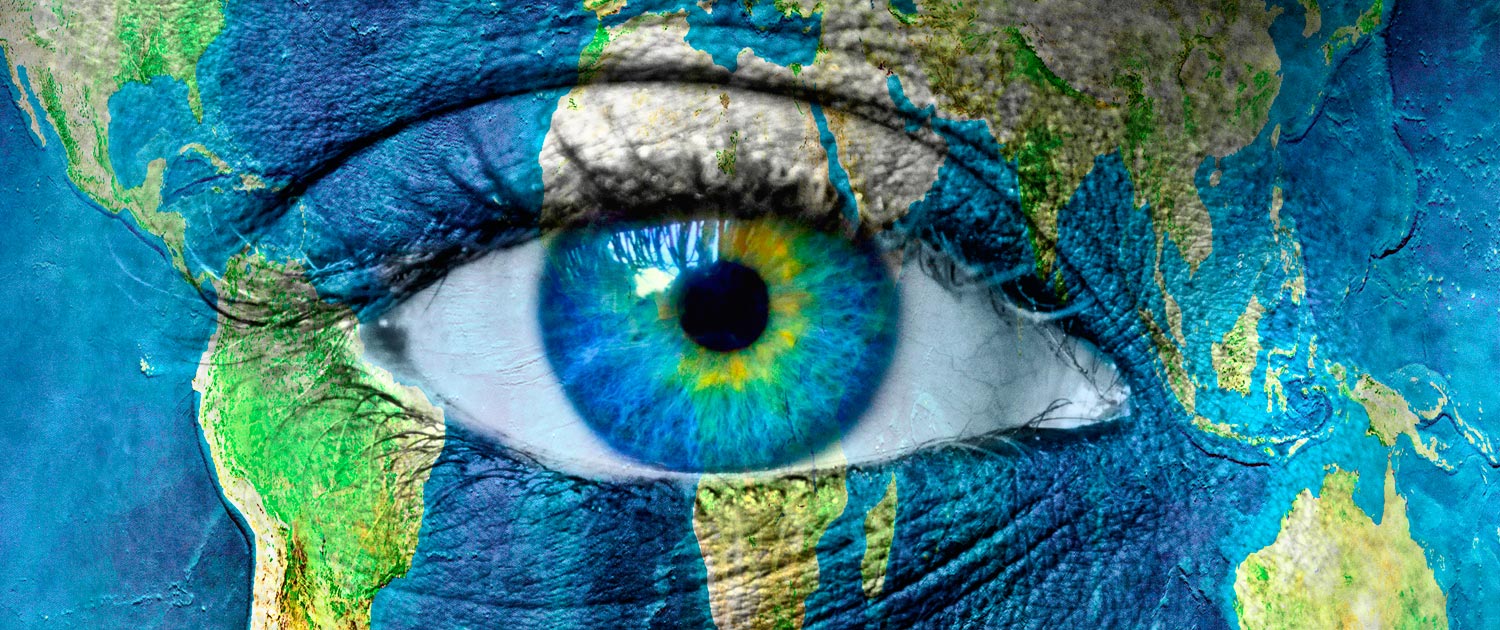 A. Arhetipul Mamei Pamant activ acum:
Arhetipul Batranei – Iarna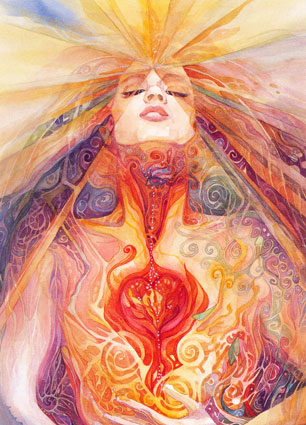 B. Arhetipul Divinului Feminin activ acum:

Arhetipul Magicienei – Luna in Descrestere
Cuvinte cheie: eroina, fermecatoare, femeie salbatica, pre-menstrual, creativa, activa, prezenta subconstientului la un nivel ridicat.
Cel mai bun timp pentru: inspiratie creationala, gandire in afara tiparelor, identificarea si rezolvarea problemelor, asertivitate.
Arhetipul Batranei – Luna Noua pe 28 ianuarie
Cum ne simtim: introspecitvi si introvertiti; cea mai joasa energie a ciclului.
Actiuni indicate: odihna, visare, hranire a partii creative; faceti o tabla pe care sa vizualizati, setati intentii si teluri, adunati-va cu alte femei (in mod special un grup care va inspira).
Sa avem o saptamana frumoasa!
Citire intuitiva: Marilu Romedea
Cardurile folosite: Gaia Oracle – Toni Carmine Salerno

---
Ciclurile
Femeile exploreaza realitatea in cicluri, fiind conectate cu magentismul si fazele Lunii si cu anotimpurile Mamei Pamant. Iar barbatii exploreaza realitatea linear (constiinta care patrunde misterul), dar sunt si ei influentati de fazele lunii si de toate femeile din vietile lor.
Multe dintre noi, pana acum, am adoptat acest stil linear si este timpul sa ne intoarcem la ciclicitate. Intr-o luna de zile, trecem prin fiecare arhetip feminin, manifestand 4 ritmuri diferite ale energiei. Suntem mereu schimbatoare si a venit momentul sa acceptam si sa ne imbratisam natura ciclica! Poti folosi aceasta ghidare in functie de Fazele Lunii, in functie de Fazele Ciclului Menstrual sau in functie de Arhetipul Feminin Predominant.
Un Ciclu – 4 energii – 4 ritmuri
4 anotimpuri – reprezinta Arhetipurile Mamei Pamant:
Iarna – Arhetipul Batranei
Primavara – Arhetipul Fecioarei
Vara – Arhetipul Mamei
Toamna – Arhetipul Magicienei
4 faze ale Lunii – reprezinta Arhetipurile Divinului Feminin:
Luna Noua – Arhetipul Batranei
Luna in Crestere – Arhetipul Fecioarei
Luna Plina – Arhetipul Mamei
Luna in Descrestere – Arhetipul Magicienei
4 elemente – reprezinta Arhetipurile Feminine – Se identifica Arhetipului Predominant in Harta Natala (pozitia Lunii in momentul nasterii):
Aer – Arhetipul Batranei
Apa – Arhetipul Fecioarei
Pamant – Arhetipul Mamei
Foc – Arhetipul Magicienei
4 faze ale ciclului menstrual – Arhetipurile feminine pe care manifestam intr-o luna de zile:
Faza menstruala – Arhetipul Batranei
Faza foliculara – Arhetipul Fecioarei
Faza ovulatorie – Arhetipul Mamei
Faza secretorie (luteala) – Arhetipul Magicienei
---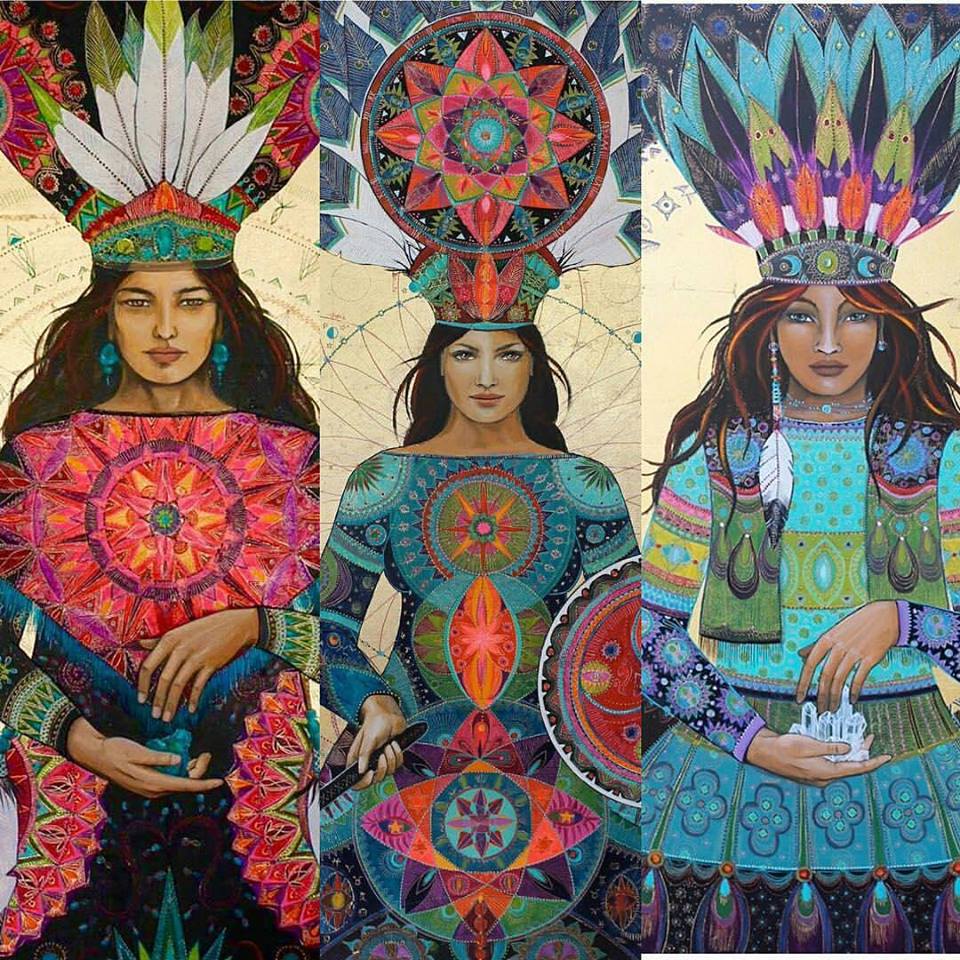 Cortul Rosu #MoonSisters: Conectarea la Clanul Celor 13 Mame Originare
Dragi surori,
In intalnirile Cortului Rosu #MoonSisters care au loc la fiecare Luna Noua, o sa incepem sa lucram din acest an cu Cele 13 Bunici Indigene. La fiecare intalnire lucram cu cate o gardiana a lunii pentru a integra si imbratisa darurile sale.

Prima intalnire din acest an are loc pe 28 ianuarie:  https://www.facebook.com/events/110139536165341/
---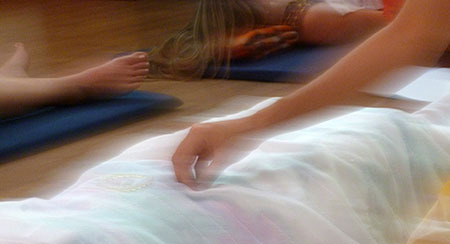 Sesiuni Individuale
In calitate de Moon Mother initiata de catre Miranda Grey, lucrez cu Energia Divinului Feminin si daca simti nevoia de un sprijin, te pot asista cu Pachetul Trezirea si Echilibrarea Energiei Feminine care contine: Terapia Vindecarea Pantecului (Womb Healing) si Acordajul la Divinul Feminin – Binecuvantarea Pantecului (Womb Blessing). Sau prin Codurile de Lumina ale Divinului Feminin si Mamei Pamant, care lucreaza direct in ADN + Harta Human Design. Programari la: marilu@moonsister.ro
---
Citeste si despre: