Etalarea Gaia este o ghidare saptamanala a Mamei Pamant si a Divinului Feminin
pentru fiecare Arhetip Feminin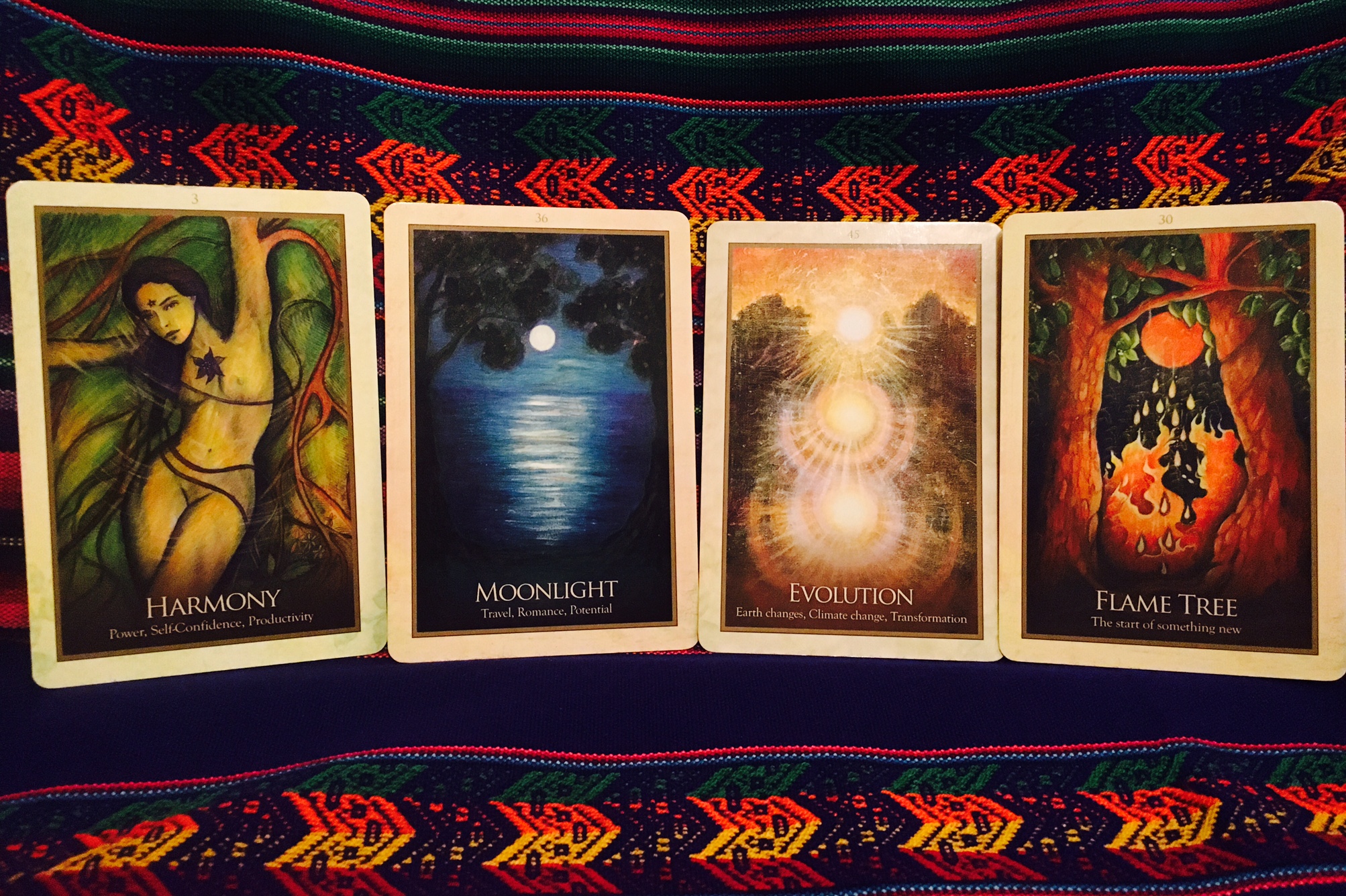 Imbratiseaza-ti Natura Ciclica!
Aliniaza-te cu Ritmurile Mamei Pamant si Energiile Feminine se vor echilibra si in tine!
Follow the Flow!
Follow the Moon!
Follow the rhythms of Mother Earth!
Bine ai venit, draga Sora!
Sunt Marilu Romedea, Moon Sister, si imi doresc ca prin aceasta ghidare sa te sprijin sa te reconectezi la:
– energia Mamei Pamant;
– energia si fazele Lunii;
– energia Divinului Feminin;
– natura ta ciclica.
Ciclurile
Femeile exploreaza realitatea in cicluri, fiind conectate cu magentismul si fazele Lunii si cu anotimpurile Mamei Pamant. Iar barbatii exploreaza realitatea linear (constiinta care patrunde misterul), dar sunt si ei influentati de fazele lunii si de toate femeile din vietile lor.
Multe dintre noi, pana acum, am adoptat acest stil linear si este timpul sa ne intoarcem la ciclicitate. Intr-o luna de zile, trecem prin fiecare arhetip feminin, manifestand 4 ritmuri diferite ale energiei. Suntem mereu schimbatoare si a venit momentul sa acceptam si sa ne imbratisam natura ciclica! Poti folosi aceasta ghidare in functie de Fazele Lunii, in functie de Fazele Ciclului Menstrual sau in functie de Arhetipul Feminin Predominant.
Un Ciclu – 4 energii – 4 ritmuri
4 anotimpuri – reprezinta Arhetipurile Mamei Pamant:
Iarna – Arhetipul Batranei
Primavara – Arhetipul Fecioarei
Vara – Arhetipul Mamei
Toamna – Arhetipul Magicienei
4 faze ale Lunii – reprezinta Arhetipurile Divinului Feminin:
Luna Noua – Arhetipul Batranei
Luna in Crestere – Arhetipul Fecioarei
Luna Plina – Arhetipul Mamei
Luna in Descrestere – Arhetipul Magicienei
4 elemente – reprezinta Arhetipurile Feminine – Se identifica Arhetipului Predominant in Harta Natala (pozitia Lunii in momentul nasterii):
Aer – Arhetipul Batranei
Apa – Arhetipul Fecioarei
Pamant – Arhetipul Mamei
Foc – Arhetipul Magicienei
4 faze ale ciclului menstrual – Arhetipurile feminine pe care manifestam intr-o luna de zile:
Faza menstruala – Arhetipul Batranei
Faza foliculara – Arhetipul Fecioarei
Faza ovulatorie – Arhetipul Mamei
Faza secretorie (luteala) – Arhetipul Magicienei
---
Arhetipurile feminine:
Arhetipul tau predominant este cel indicat de pozitia Lunii in harta natala.
Daca nu stii pozitia lunii in harta natala, poti afla aici
• Luna in semne de Apa – Pesti – Rac – Scorpion – Arhetipul Fecioarei – Faza foliculara
• Luna in semne de Pamant – Capricorn – Taur – Fecioara – Arhetipul Mamei – Faza ovulatorie
• Luna in semne de Foc – Berbec – Leu – Sagetator – Arhetipul Magicienei (Seducatoarea) – Faza secretorie (luteala)
• Luna in semne de Aer – Varsator – Gemeni – Balanta – Arhetipul Batranei (Inteleapta) – Faza menstruala.
Aceste arhetipuri coincid cu momentele importante (initierile) din viata unei femei. Multe dintre ele vin cu traume/blocaje transgenerationale. Dar acum, Mama Pamant este infuzata cu o noua energie a divinului feminin, care permite vindecarea, echilibrarea si integrarea acestor arhetipuri.
Suntem influentate de ritmurile anotimpurilor, de ritmurile Lunii si de ritmurile ciclului menstrual. Femeile care traiesc impreuna au menstruatia sincronizata (Moon Sisters) si ele sunt sincronizate si cu fazele Lunii, pentru ca magnetismul Lunii misca apele din pantecele lor. In mod normal, ele au Faza Menstruala sincronizata cu Luna Noua – Arhetipul Batranei si au ovulatia la Luna Plina – Arhetipul Mamei. Sunt unele femei care au ciclul menstrual invers. Au menstruatia la Luna Plina si ovulatia la Luna Noua.
Mesajele Corpului: Ai menstruatia sincronizata cu Luna Noua sau Luna Plina?

---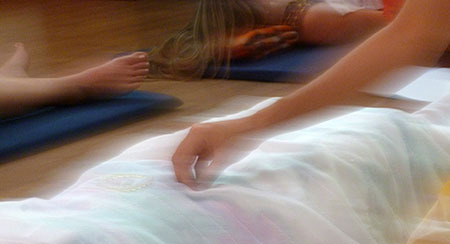 Sesiuni Individuale
In calitate de Moon Mother initiata de catre Miranda Grey, lucrez cu Energia Divinului Feminin si daca simti nevoia de un sprijin, te pot asista cu Pachetul Trezirea si Echilibrarea Energiei Feminine care contine: Terapia Vindecarea Pantecului (Womb Healing) si Acordajul la Divinul Feminin – Binecuvantarea Pantecului (Womb Blessing). Sau prin Codurile de Lumina ale Divinului Feminin si Mamei Pamant, care lucreaza direct in ADN + Harta Human Design. Programari la: marilu@moonsister.ro
---
Cum poti folosi acesta Etalare:
• Iti identifici Arhetipul Predominant si citesti ghidarea saptamanii pentru acesta.
• Arhetipul predominant iti indica natura ta. Dar asta nu inseamna ca nu le contii si pe celelalte. Dimpotriva, ele sunt toate prezente, doar ca pe celelalte le manifesti mai putin.
• Fiecare Arhetip, Faza a Ciclului Menstrual sau Faza a Lunii, reprezinta un Ritm al Mamei Pamant si al Divinului Feminin. Sunt 4 ritmuri ale fortei creatoare, care sunt si in interiorul tau.
---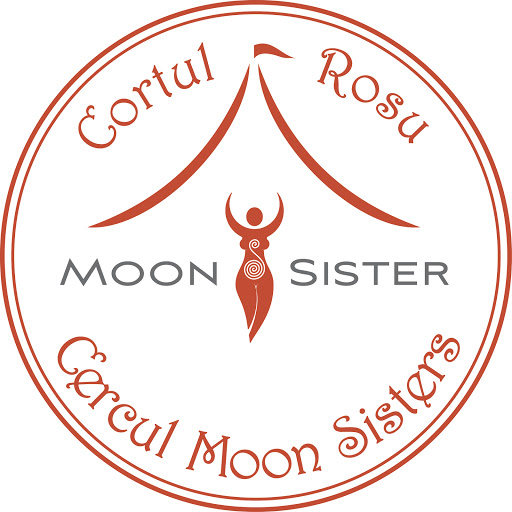 Surorile din Cercul #MoonSisters pot folosi etalarea si/sau in functie de:
• Faza Ciclului Menstrual: Pentru surorile care sunt in contact cu fazele ciclului menstrual, aceste ghidari pot fi de folos in faza in care se manifesta acel arhetip in ciclul menstrual;
• Faza Lunii a momentului. Unele surori au sincronizat ciclul menstrual cu fazele Lunii. Si cele care sunt la menopauza se pot ghida tot dupa fazele Lunii.
Cortul Rosu #MoonSisters: Conectarea la Cele 13 Bunici Indigene – Gardienele Mamei Pamant – Arhetipurile Mamei Pamant – Gardienele Lunii
Dragi surori,
In intalnirile Cortului Rosu Moon Sisters care au loc la fiecare Luna Noua, o sa incepem sa lucram din acest an cu Cele 13 Bunici Indigene. La fiecare intalnire lucram cu cate o gardiana a lunii pentru a integra si imbratisa darurile sale.

Prima intalnire din acest an are loc pe 28 ianuarie.
In Cortul Rosu ne intalnim pentru a ne elibera de tensiunile si emotiile acumulate si sa ne pregatim pentru un nou ciclu.
Structura intalnirilor:
– Deschiderea Cercului Sacru
– Cercul de impartasire
– Conectarea cu Bunica Indigena a acelei Luni (Gardiana)
– Ritual de Luna Noua
– Inchiderea Cercului Sacru
La aceasta intalnire o sa facem si un Ritual de Luna Noua in care plantam noile seminte pentru anul 2017..
Program: 10 la 14
Inscrieri la: marilu@moonsister.ro
Va astept cu drag!
Marilù Maria Luiza Romedea
---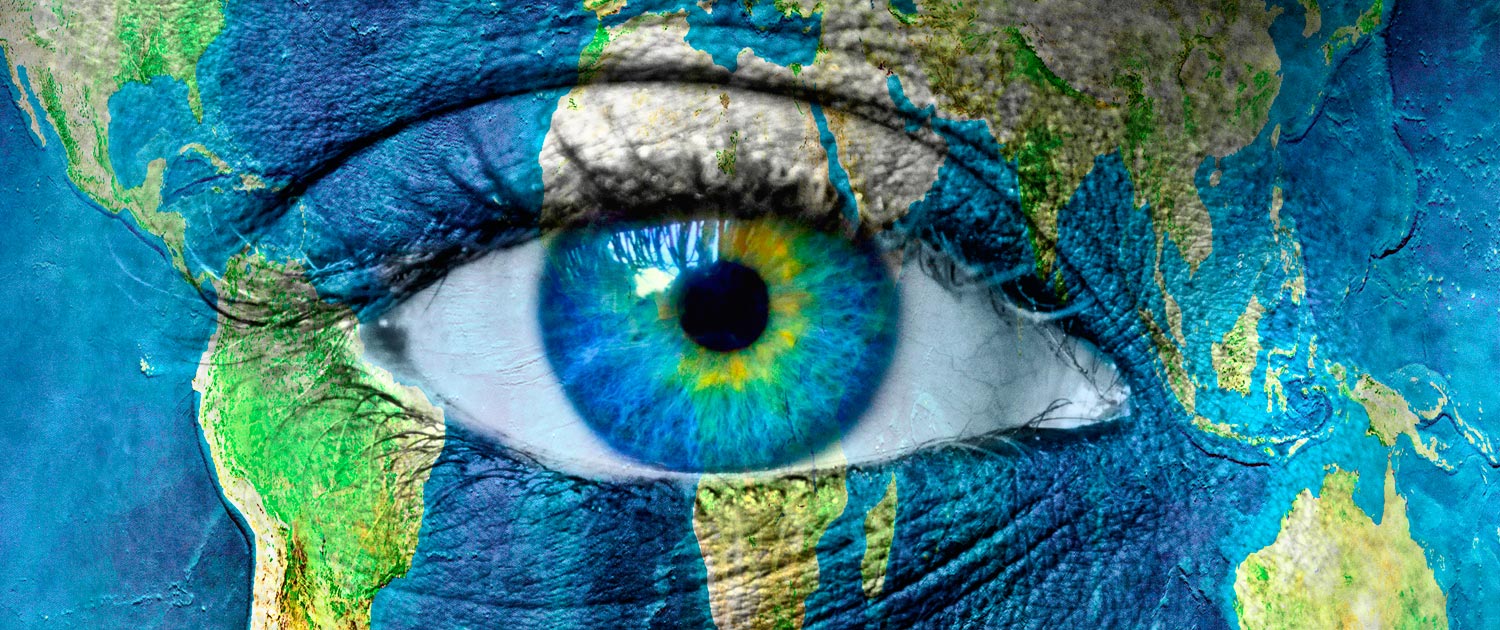 A. Arhetipul Mamei Pamant activ acum:
Arhetipul Batranei – Iarna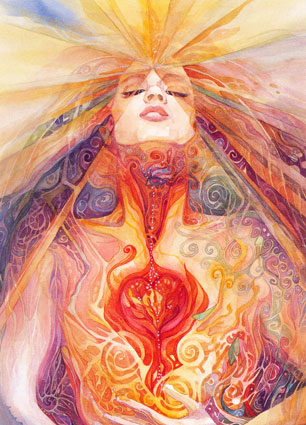 B. Arhetipul Divinului Feminin activ acum:
Arhetipul Magicienei – Luna in Descrestere
Cuvinte cheie: eroina, fermecatoare, femeie salbatica, pre-menstrual, creativa, activa, prezenta subconstientului la un nivel ridicat.
Cel mai bun timp pentru: inspiratie creationala, gandire in afara tiparelor, identificarea si rezolvarea problemelor, asertivitate.
---
Ghidare pentru fiecare Arhetip
1. Arhetipul Batranei
Energie: Meditez la viitorul lumii!
Faza lunii: Luna Noua
Faza ciclului: menstruala
Zilele ciclului: 1-6
Elementul: Aer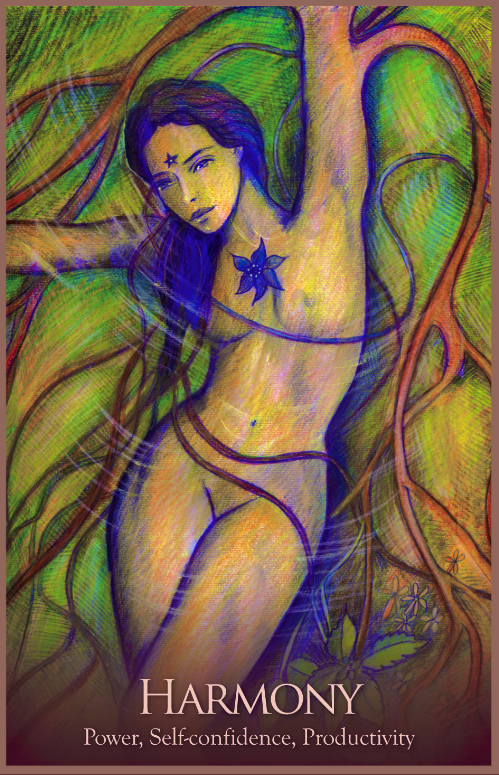 Tema lunii pentru tine: Armonia – Putere, Incredere in sine, Productivitate.

Acest card vesteste o perioada de armonie interioara si exterioara. Vei simti un sentiment sporit de incredere in sine, care va avea ca rezultat o mai mare productivitate. Este ca si cum ai invatat sa te conectez cu fortele naturii si esti capabila sa canalizezi aceste energii intr-un mod puternic si semnificativ pentru a-ti atinge obiectivele. Stelele calauzitoare iti sunt aliniate aromios in prezent. Acesta este un moment norocos pentru tine si aceasta perioada poate continua. Fi constienta de puterea pe care o ai in prezent. Onoreaz-o si respect-o si foloseste-o cu intelepciune. Ceea ce inveti in acest timp, te va ajuta foarte mult in viitor.
Observa-ti starea de spirit, precum si actiunile si modul in care altii reactioneaza la tine. Observa cate usi ti se deschid si cum caile care alta data erau blocate, acum sunt fara obstacole. Tot ceea ce iti doresti vine la tine cu putin efort, pentru ca exista atat armonie interioara, cat si exterioara.

Afirmatii utile:
– Eu sunt una cu fortele naturii.
– Eu sunt una cu Mama Pamant si cu toata Creatia.
– Imi folosesc puterea cu intelepciune si are un efect mare.
– Creez Armonie in viata mea prin iubire si acceptare.
– Imi ating obiectivele cu usurinta.
---
2. Arhetipul Fecioarei
Energie: Descopar lumea!
Faza lunii: Luna in Crestere
Faza ciclului: foliculara
Zilele ciclului: 7-13
Elementul: Apa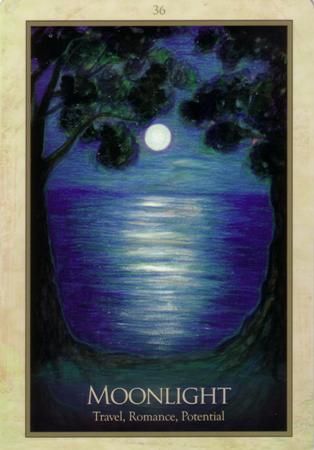 Tema lunii pentru tine: Lumina Lunii – Calatorie, Romantism, Potential.
Romantismul este in aer. In curand o sa calatoresti spre o destinatie speciala, fie in interior, fie in exterior. O seara romantica te va ajuta sa descoperi o sursa de potential nelimitat si inca neexplorat. Iti poate veni o idee simpla, care te poate face sa vezi lucrurile din alta perspectiva. Prin aceasta perspectiva, vei incepe sa creezi ceva nou si valoros pentru evolutia ta. Relaxeaza-te, lasa lucrurile sa se intample si bucura-te de aceste timpuri. Lumina Lunii iti umple inima cu iubire si iti reveleaza noi posibilitati creative.
Afirmatii utile:
– Invit romantismul in viata mea.
– Ma uit la lucruri din alta perspectiva.
– Viata mea este plina de potential nelimitat.
– Posibilitatile creative sunt in jurul meu.
– Viata este o sursa nelimitata de inspiratie.
---
3. Arhetipul Mamei
Energie: Socializez cu lumea!
Faza lunii: Luna Plina
Faza ciclului: ovulatorie
Zilele ciclului: 14-20
Elementul: Pamant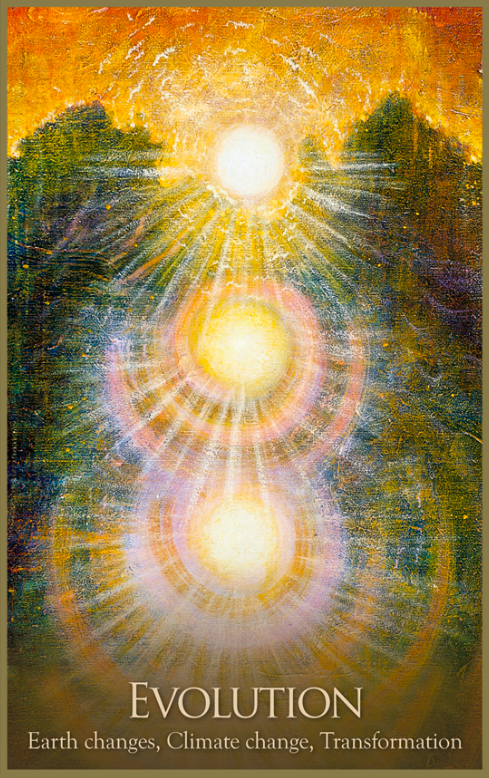 Tema lunii pentru tine: Evolutie – Schimbarile Pamantului, Schimbarile Climatice, Transformarea.
Este un moment important in evolutia sufletului tau. Asa cum Pamantul si clima se schimba, asa si noi, oamenii, trecem prin transformari. Conecteaza-te cu natura, cu Mama Pamant si cere-i sustinere pentru a integra noul tu. In aceasta luna o sa treci prin multe experiente care o sa te ajute in evolutia ta.
Teama ne tine inapoi mai mult decat orice alta forta sau obstacole. Teama de necunoscut, frica de schimbare, frica de acceptare, frica de judecata. Daca toata lumea ar putea vedea abundenta nelimitata, iubirea infinita, fara o umbra de indoiala, lumea ar fi un loc foarte diferit. Incearca in aceasta luna sa te lasi pe flow si sa accepti ce vine spre tine, fara frica.
Afirmatii utile:
– Totul se desfasoara cu dragoste prin timp si spatiu.
– Viata se transforma in mod constant, dar in esenta nimic nu se schimba.
– Nu este nimic de care sa te temi, exista doar iubire.
– Sunt una cu universul si stelele.
– Iubirea este ghidul meu.
---
4. Arhetipul Magicienei (Seducatoarea)
Energie: Transform lumea!
Elementul: Foc
Faza ciclului: secretorie (luteala)
Zilele ciclului: 21 – sangerare
Faza lunii: Luna in Descrestere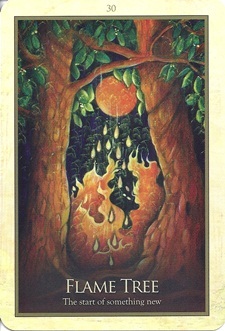 Tema lunii pentru tine: Flame Tree – Inceputul a ceva nou.
O scanteie creativa s-a aprins in adancul sufletului tau si acest lucru se va dezvolta in curand intr-o flacara pasionala, prin care o idee noua va veni la tine. Acest card vesteste inceputul a ceva nou. Acest lucru ar putea fi un nou domeniu de studiu, o noua afacere sau un interes nou. Orice ar fi, se va dezvolta in mod progresiv si in mod constant si va continua sa creasca. Acest nou interes se va dezvolta intr-o pasiune profunda si va ramane o parte importanta din viata ta, pentru anii care vor veni. O sa le multumesti stelelor tale norocoase pentru ca ai descoperit ceva care iubesti sa fii si sa faci. Pentru moment, tot ce trebuie sa faci este sa te relaxezi. Doar pastreaza-ti mintea si inima deschise in aceasta saptamana si fii atenta la ce iti spune intuitia.
Afirmatii utile:
– O flacara creativa staluceste in inima mea si imi lumineaza mintea.
– Sunt pregatita sa incep ceva nou.
– Inima si mintea imi sunt deschisa la noi posibilitati.
– Visul meu devine realitatea mea.
– Fac ceea ce imi place si imi place ceea ce fac.
Sa avem o saptamana frumoasa!
Citire intuitiva: Marilu Romedea
Cardurile folosite: Gaia Oracle – Toni Carmine Salerno
Citeste si despre: