Etalarea Gaia este o ghidare saptamanala a Mamei Pamant si a Divinului Feminin
pentru fiecare Arhetip Feminin.

Imbratiseaza-ti Natura Ciclica!
Aliniaza-te cu Ritmurile Mamei Pamant si Energiile Feminine se vor echilibra si in tine!
Follow the Flow!
Follow the Moon!
Follow the rhythms of Mother Earth!
Imi doresc ca prin aceasta ghidare sa te sprijin sa te reconectezi la:
– energia Mamei Pamant;
– energia si fazele Lunii;
– energia Divinului Feminin;
– natura ta ciclica.
Ciclurile
Femeile exploreaza realitatea in cicluri, fiind conectate cu magentismul si fazele Lunii si cu anotimpurile Mamei Pamant. Iar barbatii exploreaza realitatea linear (constiinta care patrunde misterul), dar sunt si ei influentati de fazele lunii si de toate femeile din vietile lor.
Multe dintre noi, pana acum, am adoptat acest stil linear si este timpul sa ne intoarcem la ciclicitate. Intr-o luna de zile, trecem prin fiecare arhetip feminin, manifestand 4 ritmuri diferite ale energiei. Suntem mereu schimbatoare si a venit momentul sa acceptam si sa ne imbratisam natura ciclica!
---
Cum poti folosi acesta Etalare:
• Iti identifici Arhetipul Predominant si citesti ghidarea saptamanii pentru acesta.
• Arhetipul predominant iti indica natura ta. Dar asta nu inseamna ca nu le contii si pe celelalte. Dimpotriva, ele sunt toate prezente, doar ca pe celelalte le manifesti mai putin.
• Fiecare Arhetip, Faza a Ciclului Menstrual sau Faza a Lunii, reprezinta un Ritm al Mamei Pamant si al Divinului Feminin. Sunt 4 ritmuri ale fortei creatoare, care sunt si in interiorul tau.
Arhetipurile feminine:
Arhetipul tau predominant este cel indicat de pozitia Lunii in harta natala.
Daca nu stii pozitia lunii in harta natala, poti afla aici
• Luna in semne de Apa – Pesti – Rac – Scorpion – Arhetipul Fecioarei – Faza foliculara
• Luna in semne de Pamant – Capricorn – Taur – Fecioara – Arhetipul Mamei – Faza ovulatorie
• Luna in semne de Foc – Berbec – Leu – Sagetator – Arhetipul Magicienei (Seducatoarea) – Faza secretorie (luteala)
• Luna in semne de Aer – Varsator – Gemeni – Balanta – Arhetipul Batranei (Inteleapta) – Faza menstruala
Aceste arhetipuri coincid cu momentele importante (initierile) din viata unei femei. Multe dintre ele vin cu traume/blocaje transgenerationale. Dar acum, Mama Pamant este infuzata cu o noua energie a divinului feminin, care permite vindecarea, echilibrarea si integrarea acestor arhetipuri. Daca simtiti nevoia de un sprijin, va pot asista cu Pachetul Trezirea si Echilibrarea Energiei Feminine care contine: Terapia Vindecarea Pantecului si Acordajul la Divinul Feminin – Binecuvantarea Pantecului. Sau prin Codurile de Lumina ale Divinului Feminin, care lucreaza direct in ADN + Harta Human Design.
---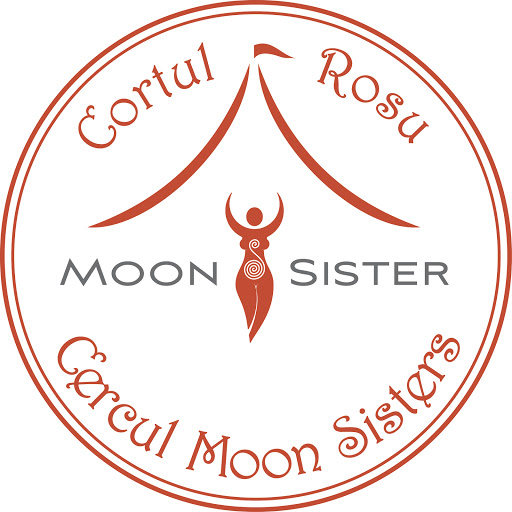 Surorile din Cercul #MoonSisters pot folosi etalarea si/sau in functie de:
• Faza Ciclului Menstrual: Pentru surorile care sunt in contact cu fazele ciclului menstrual, aceste ghidari pot fi de folos in faza in care se manifesta acel arhetip in ciclul menstrual;
• Faza Lunii a momentului. Unele surori au sincronizat ciclul menstrual cu fazele Lunii. Si cele care sunt la menopauza se pot ghida tot dupa fazele Lunii.
---
A. Arhetipul Divinului Feminin activ acum: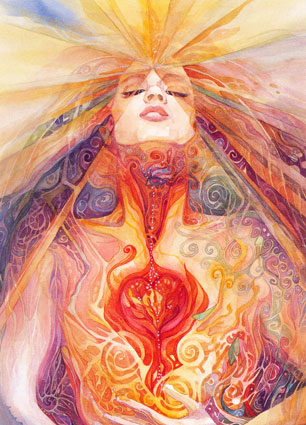 – Arhetipul Fecioarei – Luna in Crestere, 9 – 10 ianuarie
Cuvinte cheie: iubita, fascinatoare, curtezana, dupa sangerare, dinamica, activa, prezenta si constienta la un nivel ridicat.
Cel mai bun timp pentru: creativitate mentala, invatare, claritate, concentrare, cercetare, gandire structurala, vigoare fizica si independenta.
– Arhetipul Mamei – Luna Plina, 12 ianuarie
(influentele Lunii Pline se simt si cu o zi inainte si dupa)
Cuvinte cheie: regina, expresiva, pasiva si usor delasatoare, argumentare constienta, concentrare spre exterior pentru creativitate.
Cel mai bun moment pentru: comunicare, empatie, productivitate, lucru in echipa, sprijinul acordat celorlalti, creativitate emotionala si crearea relatiilor.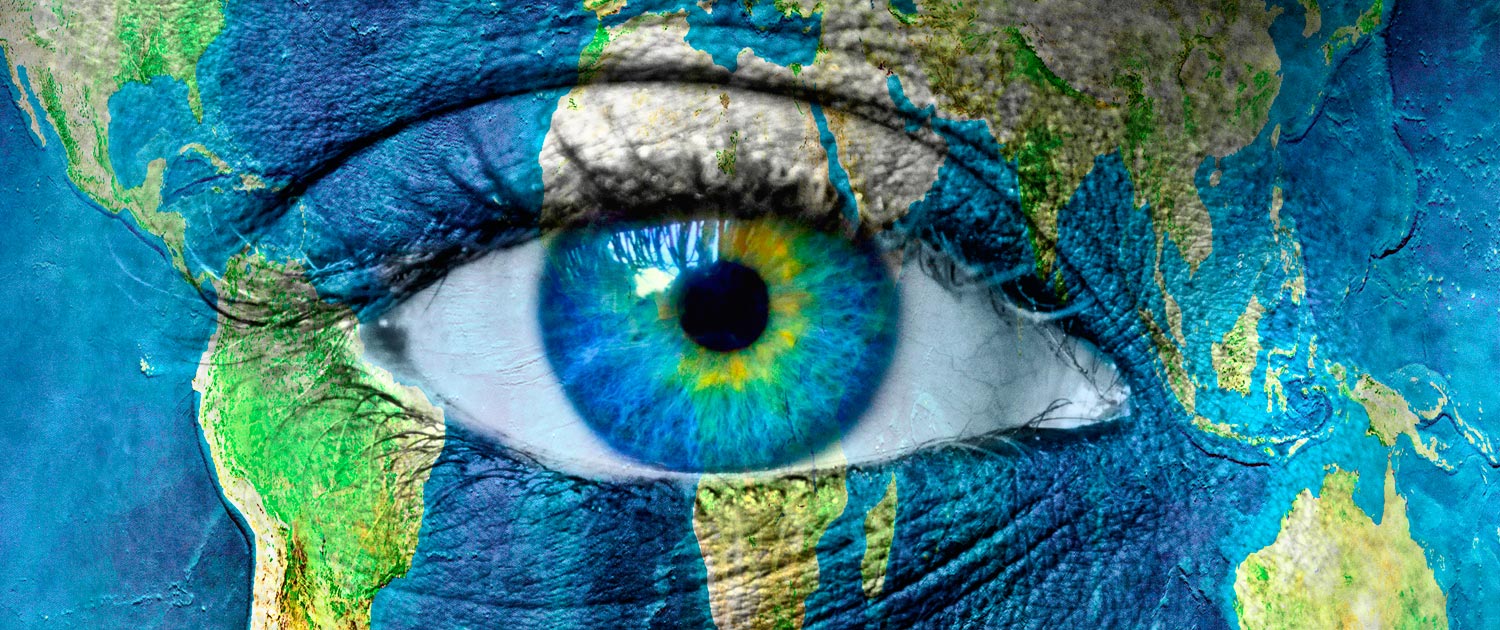 B. Arhetipul Mamei Pamant activ acum:
Arhetipul Batranei – Iarna
---
Ghidare pentru fiecare Arhetip
1. Arhetipul Batranei
Energie: Meditez la viitorul lumii!
Faza lunii: Luna Noua
Faza ciclului: menstruala
Zilele ciclului: 1-6
Elementul: Aer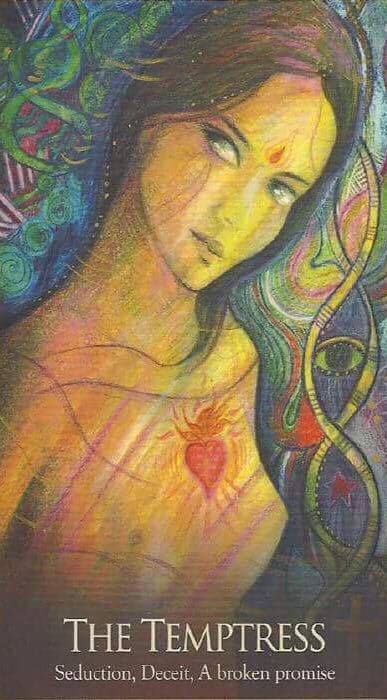 Tema lunii pentru tine: Ispititoarea – Seductie, Inselaciune, O promisiune incalcata.
In aceasta sapatamana poti fi sedusa cu promisiuni nebunesti care nu se vor onora. Te poti insela in legatura cu cineva din viata ta. Sau poti accepta un proiect in care mai apoi sa ai dificultati si in cele din urma sa ramai dezamagita. Aceasta carte te indeamna sa fii atenta la masca stralucitoare a propunerilor care vin spre tine. Lucrurile nu sunt ceea ce par a fi. Observa femeia din aceasta carte – este seducatoare si te ademeneste prin frumusetea ei senzuala. Dar in spatele ei este ochiul atotvazator al adevarului. Fa cativa pasi inapoi si uita-te la lucruri dintr-o perspectiva obiectiva si echilibrata, iar imaginea reala, precum si agenda ascunsa o sa iasa la suprafata. Aceasta carte mai reprezinta umbra femininului.
Divinul Feminin te invita sa te intorci la autenticitate, in cazul in care vrei sa ademenesti pe cineva cu promisiuni nebunesti. Nu mai fa abuz de puterea ta, pentru ca o sa se intoarca!
Afirmatii utile:
– Imi ascult si am incredere in intuitia mea.
– Ma uit la toate situatiile dintr-o perspectiva echilibrata.
– Ma uit dincolo de partile superficiale si vad adevarul din mine si din ceilalti.
– Ma uit dupa esenta si nu imi dau puterea unor promisiuni nebunesti.
2. Arhetipul Fecioarei
Energie: Descopar lumea!
Faza lunii: Luna in Crestere
Faza ciclului: foliculara
Zilele ciclului: 7-13
Elementul: Apa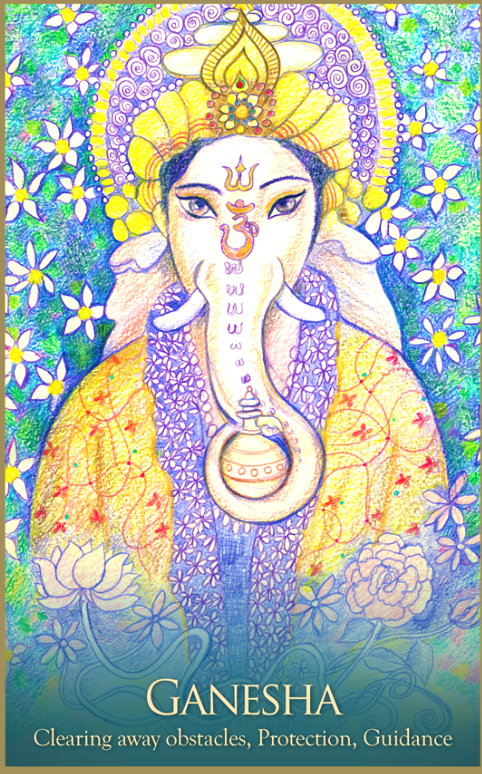 Tema lunii pentru tine: Ganesha – Curatarea obstacolelor, Protectie, Ghidare.
Ganesha este una dintre divinitatile cele mai adorate din panteonul Hindus. Ti-a aparut in aceasta saptamana ca un semn de noroc. Orice te-a impiedicat sa mergi mai departe in curand o sa se rezolve. Un obstacol este indepartat si esti libera sa mergi mai departe. Planurile tale sunt acum in masura sa se materializeze. Precum stii, totul se intampla cu un motiv. Blocajele cu care te-ai confruntat au fost de fapt o mare binecuvantare, un act de interventie divina. Nu a fost timpul optim pentru ce doreai sa realizezi, pentru ca eforturile tale s-ar fi incheiat doar in dezamagire si esec. Calea iti este acum libera si timpul este optim, stelele s-au aliniat pe strada ta!
Afirmatii utile:
– Sunt protejata si ghidata de o putere mai mare.
– Cand calea imi este blocata, eu iau acest lucru ca un semn sa astept.
– Multumesc pentru interventia divina si am incredere in proces.
– Cand calea imi este clara, eu merg mai departe cu usurinta.
– Tot ce se intampla sau nu se intampla, stiu ca este pentru binele meu cel mai inalt.
3. Arhetipul Mamei
Energie: Socializez cu lumea!
Faza lunii: Luna Plina
Faza ciclului: ovulatorie
Zilele ciclului: 14-20
Elementul: Pamant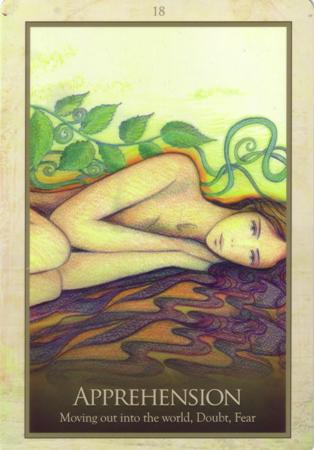 Tema lunii pentru tine: Teama – Deplasarea in lume, Indoiala, Frica.
Este timpul sa mergi mai departe. Nu este nimic de care sa iti fie teama. Fa primul pas – Just Do It! – si vei descoperi ca toate lucrurile vor lucra in favoarea ta! Cu cat amani, cu atat mai greu va fi! Iesi din frica si indoiala si fa ce simti, nu mai amana!
Este de inteles ca poate te simti nesigura pe tine, primul pas este uneori cel mai greu de facut. Ai foarte multe lucruri de oferit si vei realiza asta pe masura ce o sa incepi sa-ti impartasesti darurile cu lumea intreaga. Este un timp al curajului. Chiar daca la inceput poate o sa faci greseli, vei fi bine primita. Pe masura ce increderea in tine o sa creasca, la fel o sa creasca si stima de sine si succesul.
Afirmatii utile:
– Dau drumul la frica si o inlocuiesc cu iubire.
– Dau drumul la indoiala si o inlocuiesc cu incredere.
– Ma vad cum ma deplasez in lume cu usurinta.
– Sunt recunoscatoare pentru tot ce am invatat si am experimentat.
– Fiecare zi este plina de posibilitati.
4. Arhetipul Magicienei (Seducatoarea)
Energie: Transform lumea!
Elementul: Foc
Faza ciclului: secretorie (luteala)
Zilele ciclului: 21 – sangerare
Faza lunii: Luna in Descrestere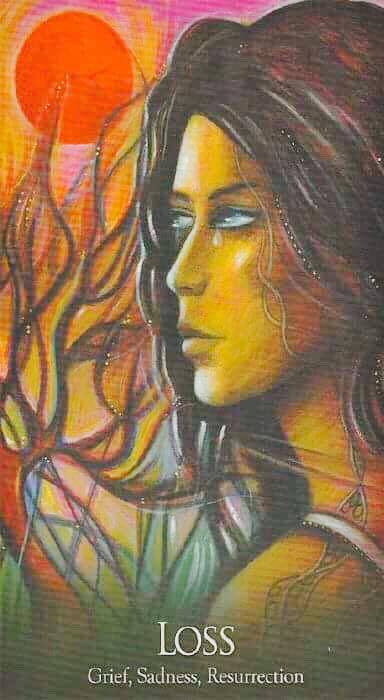 Tema lunii pentru tine: Pierderi – Suparare, Durere, Inviere.
Aceasta carte semnifica pierdere sau dezamagire. Poate ai avut un vis sau o speranta care acum pare a fi sortita esecului. Sau poate ca cineva la care tii se muta. Sau un parteneriat pare sa se incheie. Cu toate acestea, acest card inseamna, de asemenea, inviere, ceea ce inseamna ca pierderea perceputa fie nu se va sfarsi, fie se intoarce la tine sub o forma noua. Gaia, Mama Pamant, supravegheaza acest eveniment. Simte-i iubirea si ghidarea. Este aici pentru tine si nu te va parasi, pentru ca tu si Gaia sunteti una pentru eternitate. Rotile vietii continua sa se roteasca. Viata nu ramane blocata in acelasi loc, totul este schimbator. Imbratiseaza natura ciclica a Mamei Pamant si o sa-ti fie mai usor sa dai drumul! Dupa Iarna urmeaza mereu Primavara! Un nou ciclu incepe si calatoria continua. Nu exista niciun sfarsit fara un nou inceput.
Afirmatii utile:
– Nimic nu lipseste, lucrurile pur si simplu isi schimba forma.
– Viata mea este mereu in transformari, spre iubiri mai profunde.
– Eu si Mama Pamant suntem una.
– Sunt mereu protejata si ghidata de iubire.
– Imi imbratisez natura ciclica!
Cardurile folosite: Gaia Oracle – Toni Carmine Salerno
Citire intuitiva: Moon Sister – Marilu Romedea


Citeste si despre: