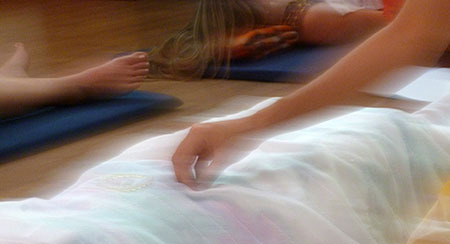 "Pântecul nu este un loc pentru a stoca frica şi durerea. Pântecul este un loc pentru a crea şi a da viaţă."
Principalele 3 centre energetice feminine sunt:
glanda pituitară

– aflată în creier, care reglează hormonii şi cantitatea de Lumina spirituală pe care o putem duce;

centru inimii

– conectat cu sânii şi mâinile noastre, ce ţin abundenţa şi generozitatea, iubirea altruistă şi necondiţionată;

pântecul

– centrul relaţiei noastre cu Mama Pământ şi cu Lumea. Este centrul intimităţii, creativităţii, senzualităţii sexuale şi a spiritualităţii feminine.
Atunci când pântecul este sănătos şi încărcat de Pământ, energiile se ridică prin corpul nostru, activând inima, creând un vas fizic, de iubire, pentru a primi lumina Divinului Feminin. Lumina intră prin Coroană, activând glanda pituitară şi curge prin inima, mâinile şi pântecul noastre. Astfel, devenim vasul ce ţine în el spiritul Divinului Feminin.
Vindecarea Pântecului se focusează pe activarea şi vindecarea celor 3 centre, precum şi pe fluxul de energie dintre acestea. În cazul glandei pituitare, energia Vindecării Pântecului ajută ciclul hormonal şi deschide receptorii conştienţei spirituale. În pântec, energia lucrează atât pe probleme fizice, cât şi pe tiparele emoţionale pe care avem tendinţa de a le păstra în jurul şoldurilor şi abdomenului.
Se recomanda aceasta terapie:
daca simti sa te reconectezi cu tine dupa o perioada tensionata in care te-ai indepartat de la esenta ta;
pentru un nou inceput – renasterea personala;
dupa o relatie/divort;
la schimbarea anotimpurilor;
pentru perioadele de depresie;
pentru traume: avort, viol, relatii abuzive, accidente, dupa operatii etc.;
in Ritualurile de Trecere Feminine – celebrarea si pregatirea pentru prima menstruatie – se onoreaza Arhetipul Fecioarei
– celebrarea si pregatirea pentru momentul in care devii sotie – Arhetipul Amazoanei
– celebrarea si pregatirea pentru o sarcina sau dupa – se onoreaza Arhetipul Mamei
– celebrearea trecerii la menopauza – se onoreaza Arhetipul Inteleptei/Magicienei

1. Cum funcţionează Vindecarea Pântecului?

Vindecarea Pântecului este un proces în care lucrul direct cu mâinile ajută la echilibrarea arhetipurilor feminine, refăcând energiile şi eliberând blocajele emoţionale, psihice şi fizice.
Într-o Vindecare lucrăm cu echilibrarea propriei noastre energii. Energia lucrează pe cele 4 arhetipuri de ciclu menstrual, precum şi pe acceptarea prezenţei şi a energiilor acestora – atât ca Femeie Ciclică (femeie care încă mai are menstruaţie), cât şi ca Femeie Completă (femeie ieşită din menopauză).
Prin urmare, Vindecarea Pântecului poate naşte sentimente de acceptare de sine, împuternicire şi plenitudine, ducând la reechilibrarea ciclului menstrual, ajutând femeile să treacă prin procesul de menopauză şi să îşi îmbrăţişeze noua formă de feminitate.
O Vindecare poate readuce echilibrul în acel tip de ciclu disruptiv, "furios" şi stabilitatea sentimentului de sine. Iar în cazul în care nu mai avem menstruaţie, poate aduce acel sentiment de "complet".
2. La ce anume să mă aştept într-o şedinţă de Vindecare a Pântecului?

Vindecările se fac din poziţia culcat pe spate, îmbrăcată complet, foarte asemănător cu o şedinţă de Reiki, în care energia este canalizată pe un număr diferit de locuri din corpul tău. În cazul Vindecării Pântecului, aceste zone sunt capul, pieptul şi zona pântecului propriu-zis.
Un cearşaf uşor sau o pătură este aşezat pe corpul tău, în timp ce energia este canalizată, iar o mască de ochi va fi aşezată pe faţă, pentru a te ajuta să te relaxezi. Muzica ambientală se va auzi în surdină, pe tot parcursul sesiunii.
Unele femei văd culori sau forme, în timp ce primesc energia, altele în schimb, nu. Însă majoritatea femeilor percep această experienţă ca fiind una profund relaxantă, multe dintre ele adormind în timpul şedinţei, măcar câteva minute. Vindecarea Pântecului te poate ajuta să te pregăteşti pentru a primi Binecuvântarea Pântecului şi să integrezi energiile acesteia.
La fel ca şi Binecuvântarea, Vindecarea Pântecului poate fi combinată cu majoritatea terapiilor şi serviciilor pe care le ofer, în funcţie de nevoile tale personale.
3. Pot primi Vindecarea dacă nu am pântec?

Da. Vindecarea Pântecului este pentru toate femeile, chiar dacă nu mai au pântecul fizic, deoarece orice femeie are centrul energetic al pântecului, iar acesta conţine energiile creative, energiile sufletului feminin, precum şi abilitatea de a ne conecta cu intimitatea şi emoţiile.
4. Pot primi Vindecarea dacă sunt însărcinată?

Da. Copilul tău are posibilitatea de a alege dacă vrea să primească energia sau nu.
5. Ce efecte poate avea Vindecarea Pântecului?

Atunci când lucrăm cu energii puternice, intrăm într-un proces de "curăţare". Acesta este momentul în care eliberăm tiparele vechi şi energiile care nu ne mai servesc. Uneori, "curăţarea" poate avea loc înainte de Vindecare, pregătindu-ne să primim energia nouă, însă poate avea loc şi după, atunci când noile energii ne vindecă şi provoacă schimbări în noi. Fiecare dintre noi are propriul ei proces şi nu toate conştientizăm pe moment că trecem printr-o "curăţare". Întotdeauna să beţi multă apă după o şedinţă, ţinând cont de faptul că lucrul cu energiile poate avea un efect de detoxifiere asupra corpului fizic. Iar apa ajută foarte mult la eliminarea toxinelor.
Uneori, odată ce începe procesul de curăţare, s-ar putea să ne simţim un pic rău, mai emoţionale sau s-ar putea chiar să ne confruntăm cu provocări mari în vieţile noastre. Deşi s-ar putea ca un grad durere şi de disconfort să apară, nu vă speriaţi – durerea este bună. Aceasta este durerea naşterii unui nou "tu".
Daca doresti o sedinta de Vindecare a Pantecului, ma poti contacta la: marilu@moonsister.ro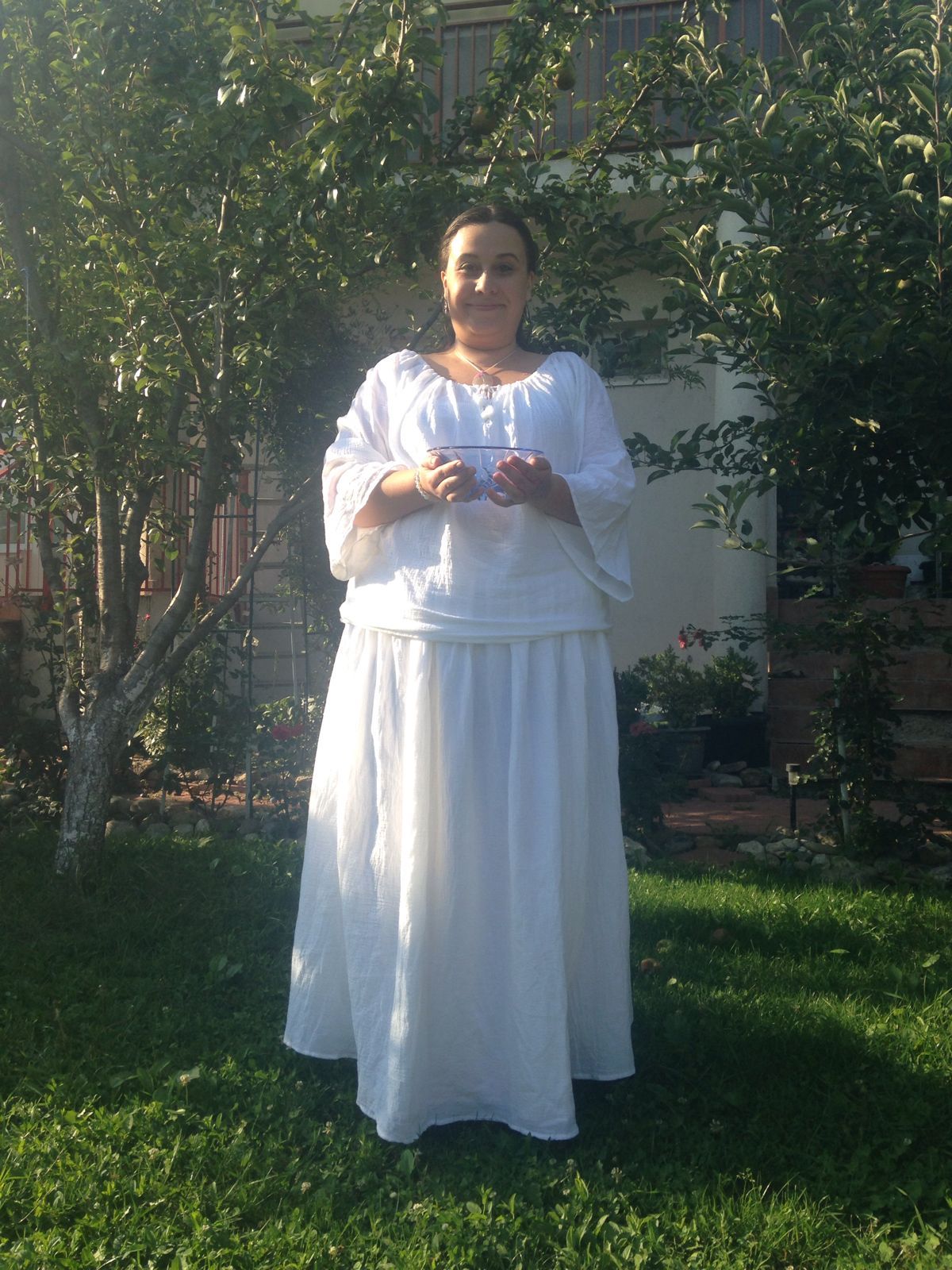 Despre proiectul Moon Sister si Marilu Romedea
Moon Sister inseamna Sora a Lunii – dar mai reprezita si o sora cu care ai menstruatia sincronizata. (ENG: Moon Sisters – Girls who have periods at the same time). Platforma www.moonsister.ro este dedicata Vindecarii si Trezirii Energiei Feminine si Shamanismului Feminin – Conectarea cu Mama Pamant.
Imi doresc sa lucrez prin terapiile si workshop-urile create cu toate surorile care simt nevoia de sprijin pentru trezirea energiilor feminine adormite. Acest lucru este posibil prin terapii precum Vindecarea Pantecului, Binecuvantarea Pantecului si Limbajul Luminii si/sau prin workshop-urile Calatoria Eroinei si Dansul Pamantului. Lunar, mai sustin Cercuri de surori la Luna Noua (Cortul Rosu) si la Luna Plina (Binecuvantarea Pantecului Mondiala – Trezirea si Vindecarea Energiei Feminine). Alaturi de alte surori, mai organizez si "O Zi in Cortul Rosu", in care am diverse invitate.
Am devenit Facilitator acreditat de Cercuri de Femei – Cortul Rosu – "Red Tent Women's Circles Facilitator". Am fost initiata de catre Miranda Gray (World Wide Womb Blessing), si am devenit o Moon Mother si Coordonator Womb Blessing Romania.
Sunt pasionata de Shamanismul Feminin, in ultimii ani am calatorit si am invatat calea pastratorilor pamantului. Am lucrat cu Nativii Americani din tribul Lakota, cu un preot din tribul Kogi din Columbia, in Brazilia am invatat mult despre Mama Pamant si Energiile Feminine lucrand si cu altii nativi din Columbia si Africa. Este timpul ca femeile sa se reconecteze cu pamantul si cu sacralitatea corpului lor, ele fiind cele care nasc o noua lume. Nu pretind ca sunt un shaman, folosesc aceste unelte pentru ca rezonez cu ele si pentru ca ele fac parte din cea mai veche religie de pe pamant – conexiunea omului cu natura.
Organizez "Ritualuri de Trecere Feminine – Women's Rites of Passage". Aceste Ritualuri marcheaza initierile din viata unei femei si ofera sustinere si pentru momentele grele. Se fac ritualuri de trecere pentru: prima menstruatie, cand devii sotie, mama si cand se iese la menopauza. Se mai fac aceste ritualuri dupa terminarea unei relatii, dupa o depresie etc.
Daca doresti o sedinta, ma poti contacta la: marilu@moonsister.ro
Numai zambete!

Marilu Romedea,
Moon Mother
Citeste si despre